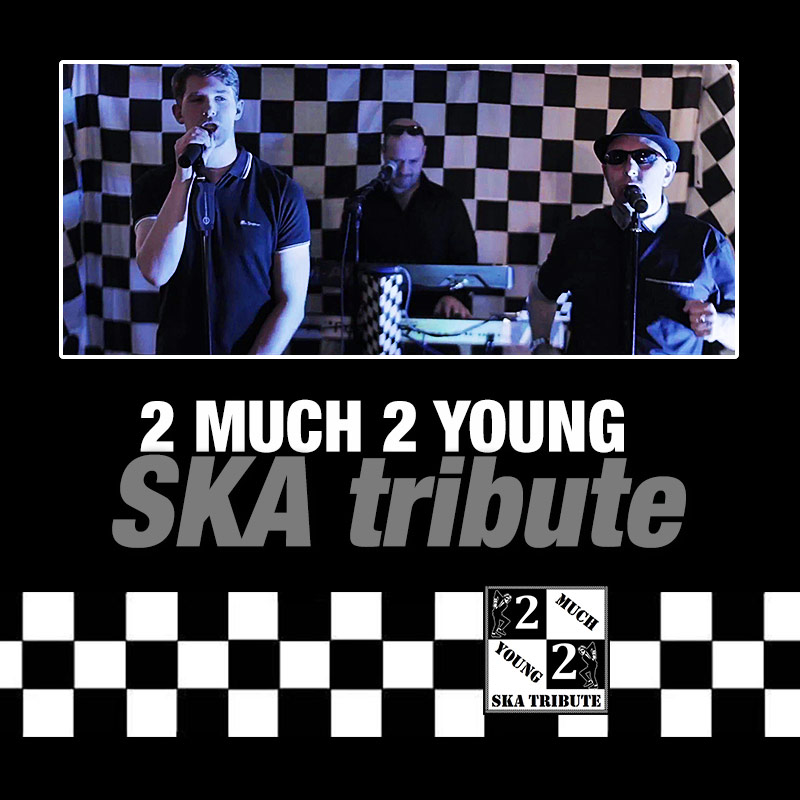 2 Much 2 Young - Ska Tribute Show
2 Much 2 Young are an energetic two or three piece Ska Tribute from the West Midlands with years of experience playing to live crowds. Complete with live keyboards and two male vocalists, Full RCF PA System, Lights and a 12ft Backdrop.
2 Much 2 Young will perform an authentic set of Ska classics hits from the last 40 years - Madness, Bad Manners, The Specials, Selector, Desmond Decker and a few new ideas from us will soon have the party in full swing and guaranteed to fill the dance-floor! Can perform 1 x 60 minute set or 2 x 45m sets with a break and fill in the gaps with their CDs if needed.