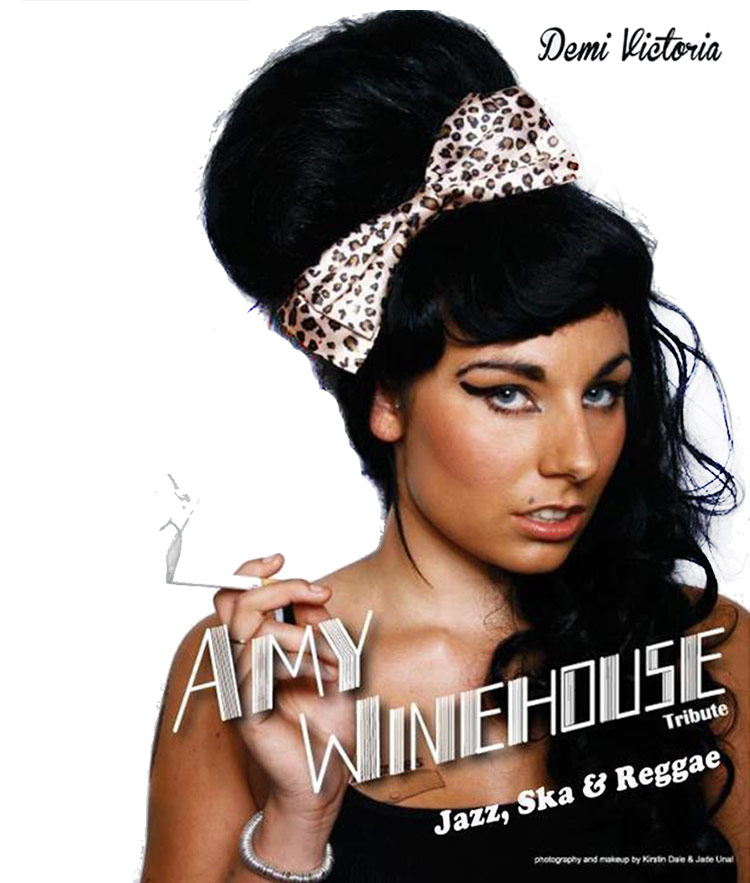 Amy Winehouse Tribute by Demi Victoria
Demi Victoria's Amy Winehouse tribute is a well rehearsed and thought out show. Demi really enjoys performing and becomes fully absorbed in her show; which reflects on her audiences.
Demi's tribute to the late, great Amy Winehouse includes covers all of Amy's hits including Rehab, Tears dry on their own, Valerie, Message to Rudy, Back to Black, Monkey Man, Cupid, and more, as well as classic Jazz, Ska and Reggae hits.
Demi has been working in and around Europe with her Amy Tribute for the past 7 years and it has proven a great success. Demi has lived in Benidorm performing her Tribute to Amy Winehouse twice nightly in the top cabaret bars.
This Amy Winehouse Tribute act is available to book throughout The Midlands and beyond.
SET LIST
Tears dry on their own
Cupid
Love is a Loosing game
Back to black
Rehab
Our day will come
Hey little rich girl
Your wondering now
You know i'm no good
Me & Mr Jones
Valerie
Monkey man
Addicted
Message to Rudy