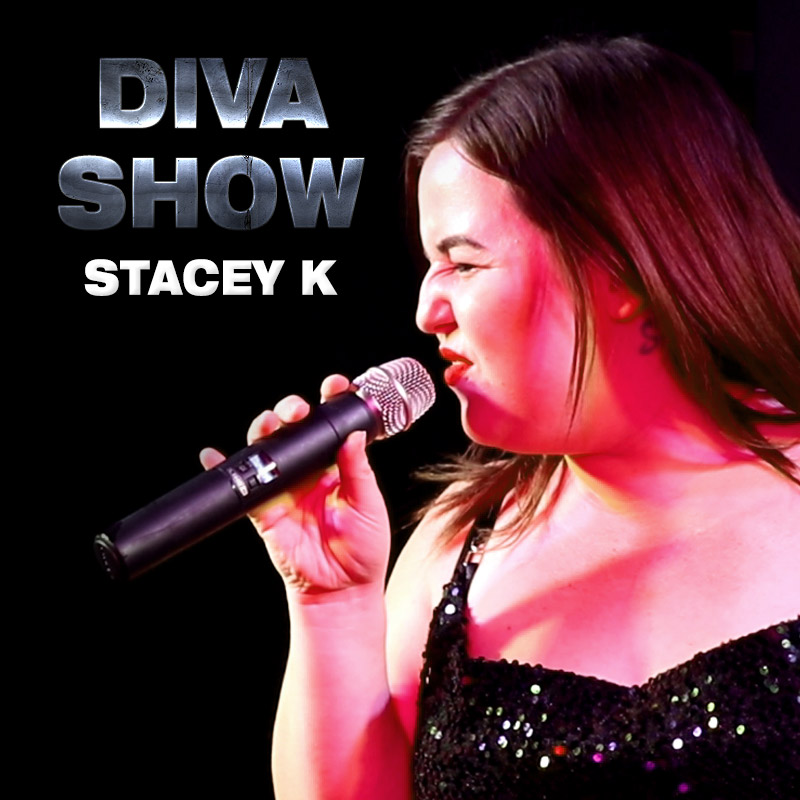 Stacey K's Diva Show
Stacey K's Diva show features the classic hits and power ballads of pop and soul divas. Powerhouse vocalist Stacey K is naturally gifted with raw talent and her versatile voice allows her to sing pretty much anything with ease. She has a deep passion for singing which can be noticed in her performances along with her down to earth personality and banter.
Stacey has been singing since the age of 9 and has won many local competitions over the years giving her studio time and appearances on ITV central news and local. Stacey K has continued to grow her repertoire and every venue she has performed at rebooks.