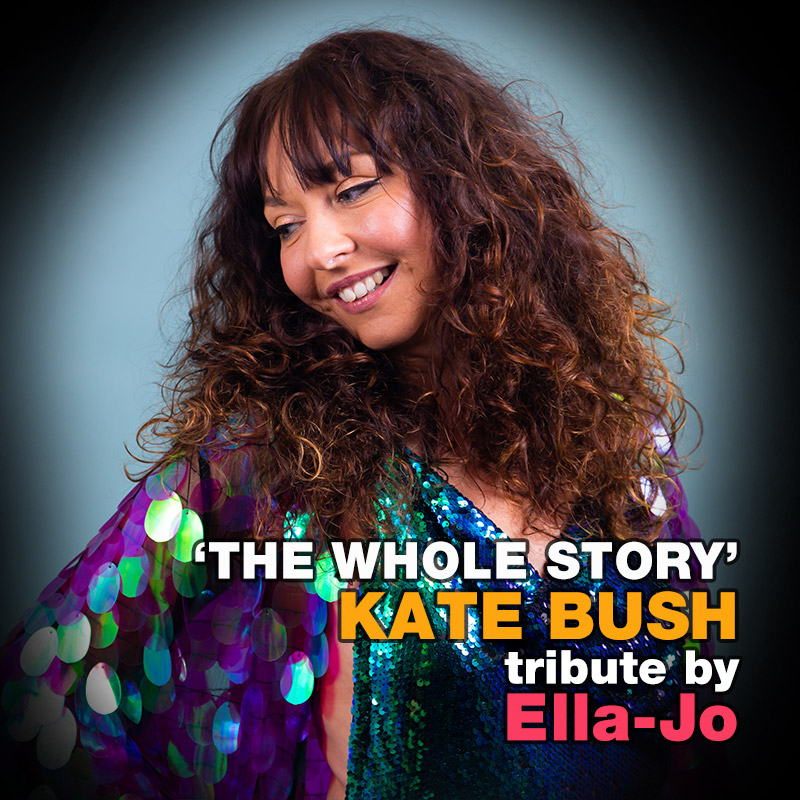 Kate Bush tribute - Ella-Jo
The seamless Kate Bush Tribute Show, The Whole Story, captivates Kate Bush fans worldwide. This unique show featuring Ella-Jo as a solo act, captures all of Kate's nuances, dances, unique vocal ability and costumes and brings them to life. The show follows Kate's early career, featuring songs from The Whole Story as well as a few extra favourites!
After being a fan for over 40 years Ella Jo was singing Kate Bush songs from a baby before she could even talk (her mum still has it on cassette tape lol), so who better to take on this mighty role than Ella herself. Modestly, all Ella wants to do, is to do Kate Bush justice and pay homage to her idol! Her Solo show is performed in hotels and theatres all over the globe. Ella, with physical similarities to Kate Bush including her naturally curly hair and big eyes, incorporates many of Kate's iconic costumes, dances and nuances to present a fantastic show to all Kate Bush fans out there!!
This Kate Bush tribute is available to book throughout the Midlands.
Ella-Jo also has a mixed covers solo vocalist show >>