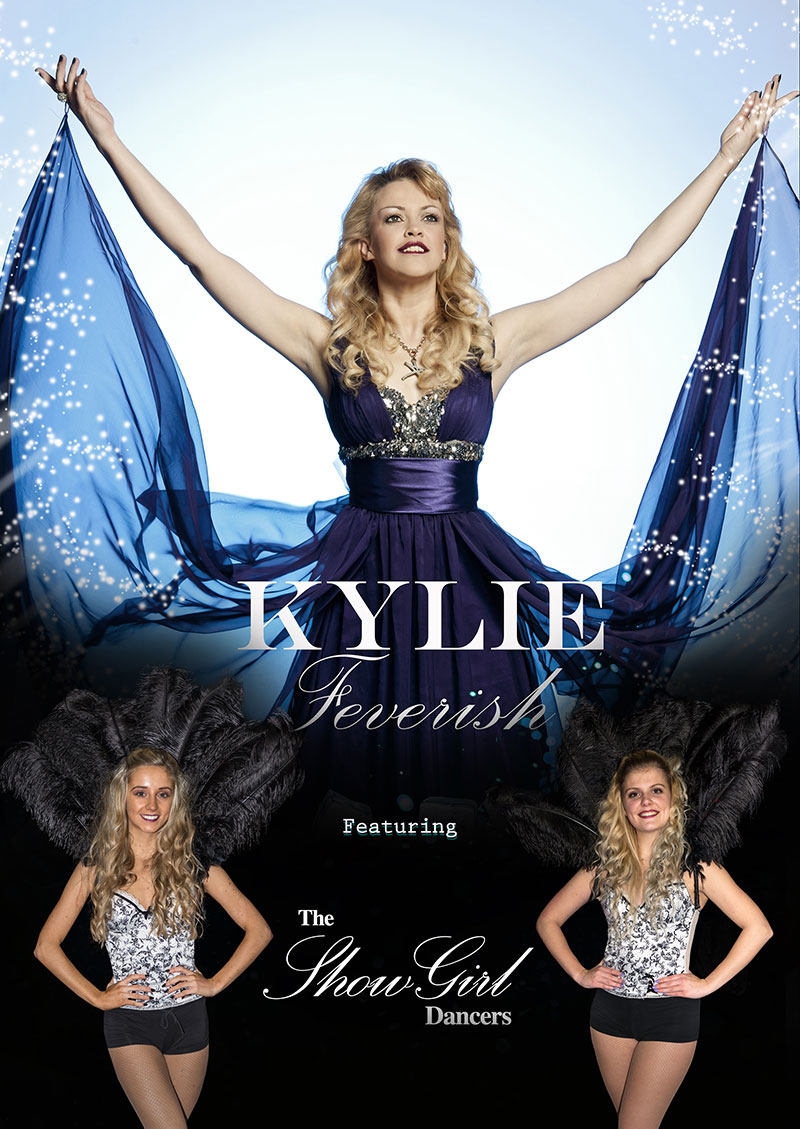 Joanne Steel's Kylie tribute
Joanne Steel's Kylie tribute 'FEVERISH' is a high energy theatrical show with bespoke costumes and tight dance routines featuring professional dancers. Joanne Steel, is known in the business as The Ultimate Tribute to the one and only Princess of Pop Miss Kylie Minogue.
The show 'Feverish' is an exciting cabaret show formed in 2001 and has performed in many venues from a small private function room to a 20,000 seater stadium.
Not only does Joanne bare an incredible likeness to the pint size pop star, but she has also perfected her vocal impression to such a standard that audiences are guaranteed a superb 'Kylie Experience'. Feverish has performed all over the UK and Europe and also worked with the Overtones and Bucks Fizz.
SET LIST
On a night like this
Step back
I should be so lucky
Locomotion
What I have to do
Spinning around
Better the devil
Hand on your heart
Give me a little more time
Kids
2 hearts
Please stay
All lovers
Can't get you out of my head
Dancing
Wow
Love at first sight
In your eyes
Celebration