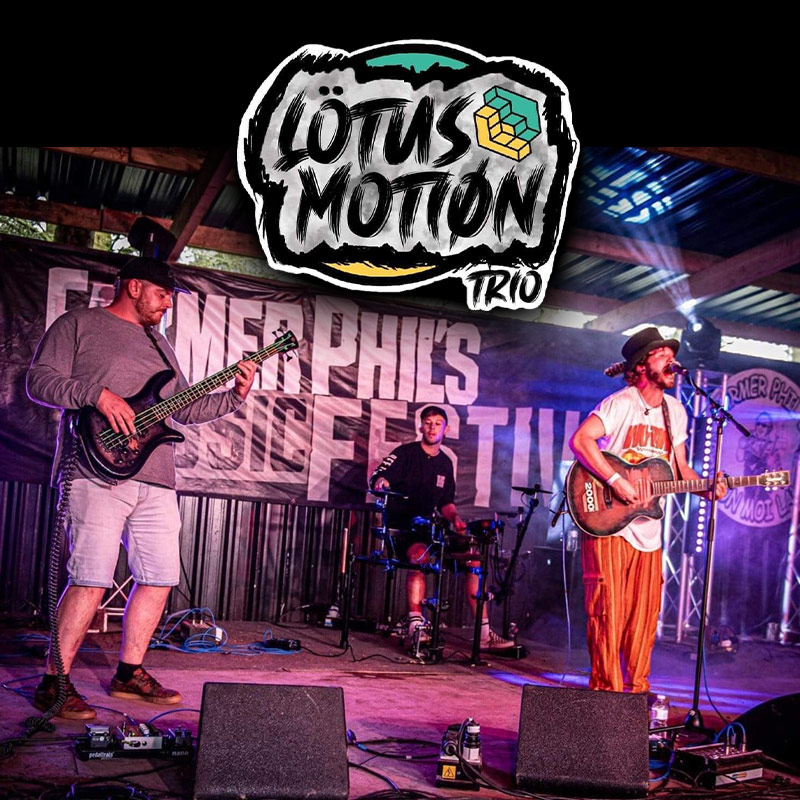 Lotus Motion trio - party band
Lotus Motion is a lively Shropshire-based trio playing covers from the last 6 decades across a huge variety of genres, from the likes of Pearl Jam and Fatboy Slim to Elvis Presley and Toots And The Maytals (Rock, Reggae, Blues, Funk, Trance & many more). Their renditions are quite unique; putting their own interpretation into every song.
Engaging with audiences before, during and after their performance, they like to get a feel for the venue and speak to people to see what kind of genres people are into. They aim to turn heads, create a good atmosphere and ultimately, leave a good impression of who they are and what they do.
SET LIST
Pearl Jam – Alive
Pearl Jam – Jeremy
Pearl Jam – Black
Elvis Presley – A Little Less Conversation (JXL)
Buffalo Springfield – Stop Children What's That Sound
Velvet Revolver – Fall To Pieces
Kernkraft 400 – Zombie Nation
Fatboy Slim – Praise You
Cornershop – Brimful of Asha
Calvin Harris – I'm Not Alone
Toots & The Maytals – 54, 46 What's My Number
Creedance Clearwater Revival – Suzie Q
Green Day – Basket Case
Green Day – Longview
Green Day – Warning
The Prodigy – Out of Space
Moby – Trouble So Hard
Stone Temple Pilots – Plush
Stone Temple Pilots – Crackerman
Fatboy Slim – Right Here Right Now
Primal Scream – Movin' on Up
The Cult – She Sells Sanctuary
Steppenwolf – Magic Carpet Ride
Danzig – Mother
Collective Soul – Shine
Elvis Presley – Good Rockin' Tonight
Elvis Presley – Baby Let's Play House
Gorillaz – Clint Eastwood
Stone Temple Pilots – Wicked garden
The Raconteurs – Steady As She Goes