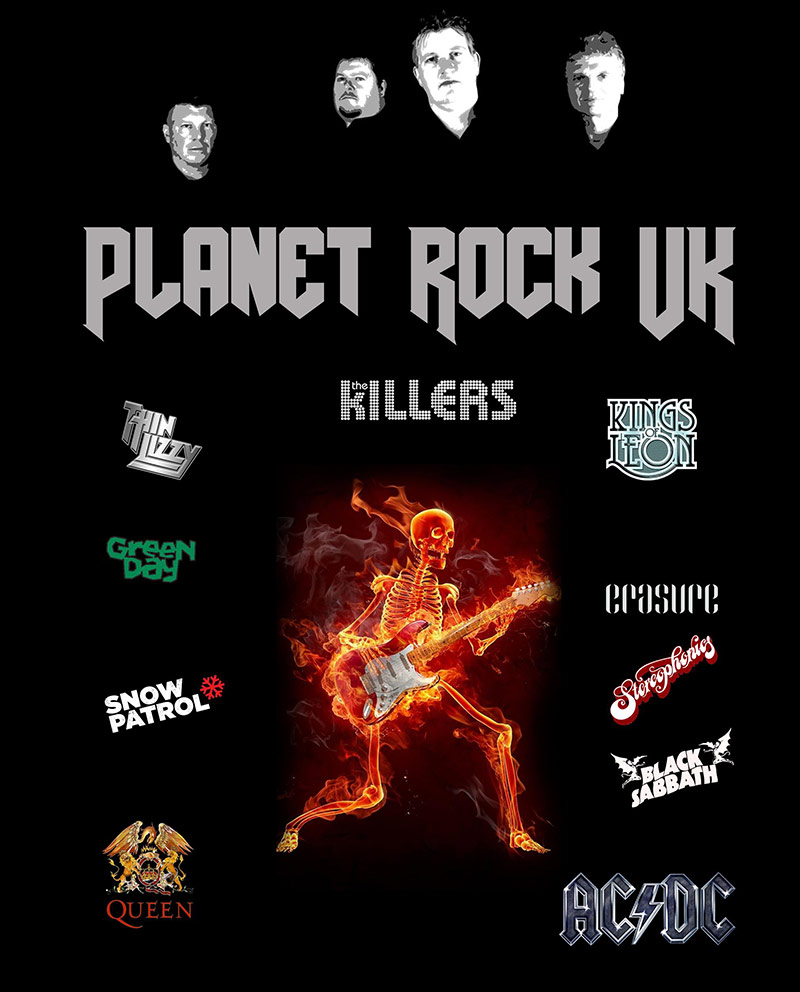 PLANET ROCK UK
PLANET ROCK UK were initially brought together by a combination of chance and a passion for 'real' music. They're talented and experienced musicians; and one of the best live bands on the circuit.
Featuring the classic hits of Thin Lizzy, The Killers, Kings Of Leon, Green Day, Snow Patrol, Queen, Erasure, Stereophonics, Black Sabbath and AC/DC.
Their playlist features some of the best classic rock songs from over the decades, always delivered with commitment and professionalism and guaranteeing a great night out for rock fans.
PLANET ROCK UK are available to book for pubs, clubs, corporate and private parties throughout Birmingham and The Midlands.
PLANET ROCK also perform as BEAT RENDITION, a mixed covers show featuring hits from the 60s to modern day.
Absolutely amazing night, what a band! Emma, Stag and 3 Horseshoes, Halesowen, July 2019.