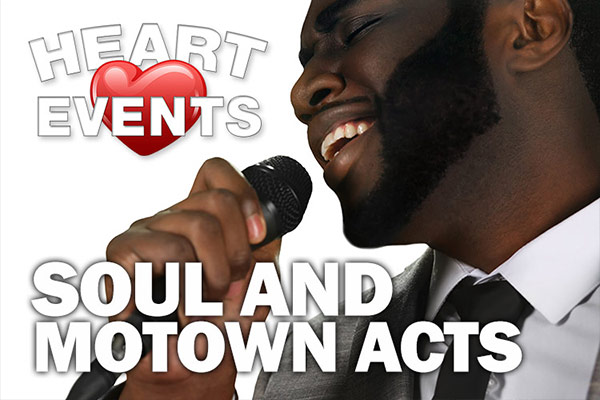 SOUL AND MOTOWN SINGERS
Sweet soul music to your ears - always a popular choice in The Midlands.
Soul and Motown singers are very popular and we have a great choice of solo male and female artistes, duos, trios (reminiscent of Motown's own 'Supremes' trio ). We also have a good selection of live Soul and Motown bands to suit every budget.
Our experienced and highly-talented Soul and Motown singers are available to book throughout The Midlands, and some further beyond. Book early to avoid disappointment as many Soul and Motown singers are booked up months in advance.
We have some fabulous award-winning singers bringing you the best in Soul, Motown and Northern Soul; guaranteed to keep the dance floor busy all night. Our Soul and Motown singers bring their own high-quality sound system and lighting.
Soul and Motown Singers are ideal bookings for pubs, clubs, parties, weddings, corporate events and private functions as well as casinos.