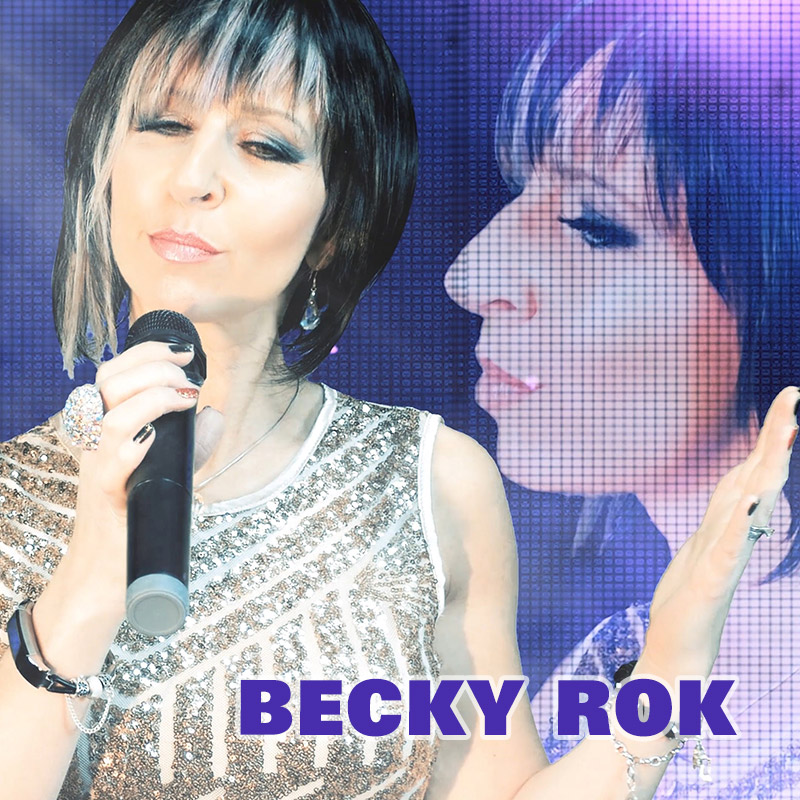 Becky Rok
Becky Rok is an International Female Vocalist who performs a vast catalogue of floor filling songs from across the decades. Including some of the old classics, 60s, 70s, 80s, Motown, right up to present day. A sensational evening you won't forget.
Testimonials
Last to entertain us today was Becky Rok and as the name suggest she is a bit of a rock chick. Not exclusively you understand but it is in that area that her passion for music lies. It just so happens that I like that type of music (well the soft variety anyway) so it comes as no surprise that I thoroughly enjoyed Becky's half hour mix of music. I reckon that you'll like her renditions too, so let's cut out the shilly -shallying , give Becky a booking. I think that you'll be glad that you did. By Terry Weaver - Midland Counties
Last on the show today was Becky Rok, this was the first time I had seen this young lady and I and the audience were impressed. She has a good voice and stage presence to match. I am sure we will be seeing a lot more of Becky Rok. Brian Probert
This was the first time here for Becky and she gave a very lively performance plus some nice ballads in-between. A fine nights entertainment from this young lady. Keith Cresswell.
Becky Rok has a beautiful voice with a BIG vocal range. Her stage presence will keep you infused whilest singing some big floor filling covers from across the decades. Steve Knight @ The Oast House Kidderminster.
Example Set List
Your Love Keeps lifting me Higher - Jackie Wilson,
Give a Little Respect - Erasure,
Sex On Fire - Kings of Leon,
Rolling In The Deep - Adele,
We Found Love - Rhianna,
Domino - Jessie Jay,
Locked Out of heaven - Bruno Mars,
Turn Back Time - Cher,
How Sweet it is to be loved by you - Marvin Gaye,
This Old Heart Of Mine - The Isley Brothers,
Plus many more...