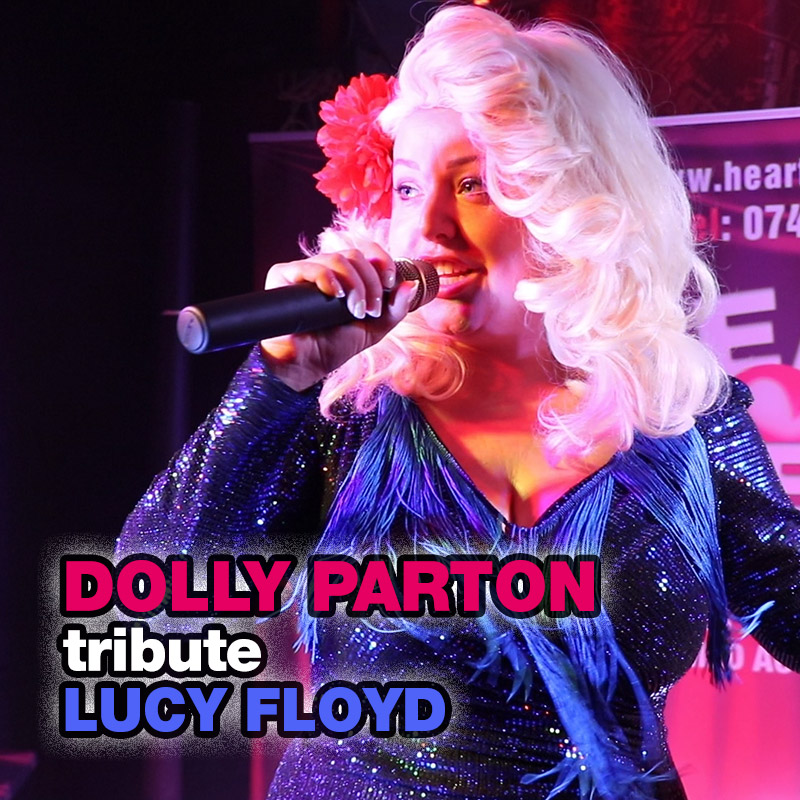 Dolly Parton tribute - Lucy Floyd
International Singer/Songwriter Lucy Floyd performs her tribute to the Queen of Country Miss Dolly Parton!
Capturing the essence of Dolly Parton herself, impersonating and performing live all of her much loved country hits plus much more. You will be guaranteed a fun filled, thigh slapping yehaaaw of a show that is an excellent crowd puller.
Lucy will have everybody up and dancing, participating and cheering for more by the end of the night.
Also, check out Lucy's mixed covers solo vocalist act.
Lucy Floyd did a superb Dolly Parton show, including not only the voice but the mannerisms of the one and only Dolly. The audience loved her and were reluctant to let her go (I got shouted off the stage when I called time!) Thanks again Sammy. July 2019. Des Ashby, Chairman, Wythall Community Club.
SET LIST
Me and My Little Andy
To Know Him Is To Love Him
Crazy
Stand By Your Man
Baby I'm Burning
Two Doors Down
Joshua
The House Of The Rising Sun
Man! I feel Like a Woman
SET LIST
That Don't Impress Me Much
Applejack
Why'd You Come In Here Lookin' Like That
Jolene
9 to 5
Islands In The Stream
I Will Always Love You
Heartbreaker
Here You Come Again
SET LIST
Backwoods Barbie
Together You And I
Better Get To Livin'
In The Ghetto
Love is Like a Butterfly
The Tracks of My Tears
Coat Of Many Colours
Yellow Roses