Electrik Vinyl
Electric Vinyl are a lively tribute show to the 80s with talented vocals, dance routines, costume changes and lots of 80s party fun and humour.
Electrik Vinyl are a fun, vibrant 80s themed show band that can be booked as a trio, duo or solo. Electrik Vinyl boast talented lead vocals and fantastic vocal harmonies along with amazing choreographed dance routines and authentic 80's costume changes throughout the show.
Electrik Vinyl bring with them a fully programmed light show and 80s style props, 80s drums, keyboards full PA system that fills all venue sizes. Electrik Vinyl aim to entertain all age groups as our show is focused on humour and visual entertainment, even teenagers love the 80s now so for a jam-packed fun evening book Electrik Vinyl to entertain and wow any event .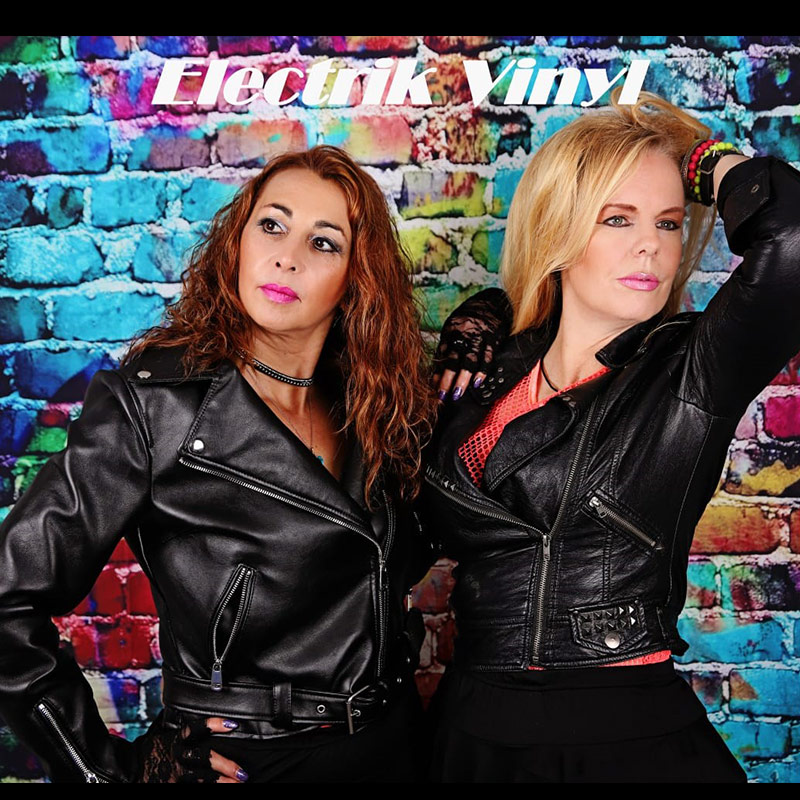 SET LIST
99 Red Balloons (Nena)
When Will I Be Famous (Bros
Bananarama Medley
Time After Time (Cyndi Lauper)
Call Me (Spagna)
Don't You Want Me Baby (Human League)
Video Killed The Radio Star (Buggles)
Crazy For You (Madonna)
You Don't Have To Take Your Clothes Off (Jermain Stewart)
Madonna Medley
Take On Me (Ah Ha)
Spin Me Round (Dead Or Alive)
Karma Chameleon
Wham Medley
Pointer Sisters Medley
Blondie Medley
Ska Medley
Simply The Best (Tina Turner)
Tell It To My Heart (Taylor Dane)
Wanna Dance With Somebody (Whitney Houston)
Come On Ilene
Relax (Frankie Goes To Hollywood)
Ghost Busters
Footloose