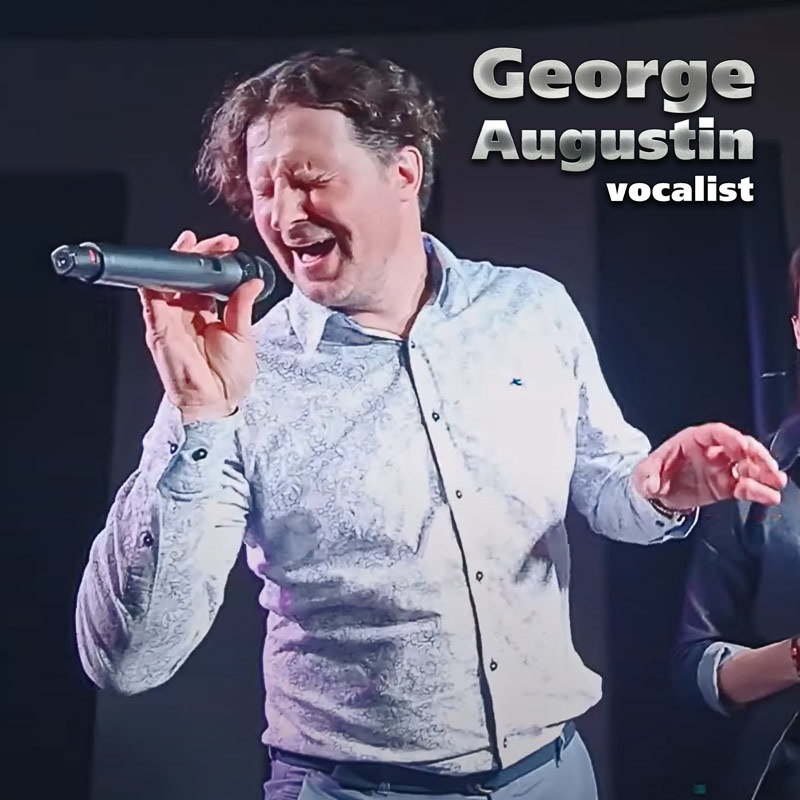 George Augustin is a talented artiste with a massive repertoire which he has performed aboard cruise ships in Europe and USA, at 5 star hotels and on television.
As you can see below, he covers all genres of music from classic artists such as The Beatles, Elvis, Tom Jones, Frank Sinatra, Queen, Robbie Williams, Bruno Mars and many more.
George's experience, powerful singing voice and strong stage presence make him a great entertainer for any venue. Available to book as a solo vocalist or a duo, he can also perform with keyboard and guitar, and if required he can DJ and host Karaoke. Self-contained with quality PA and lights.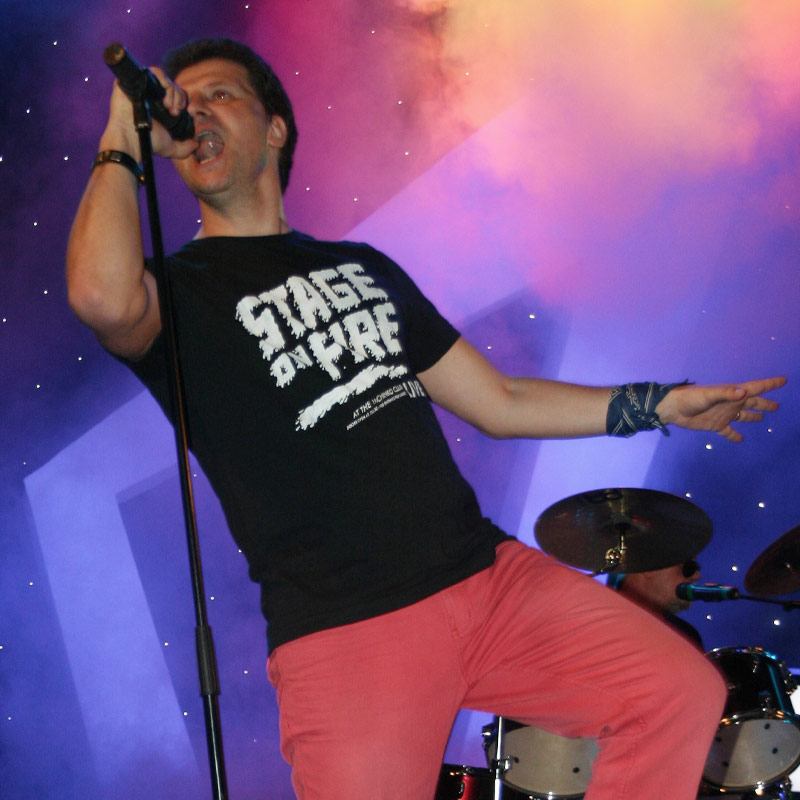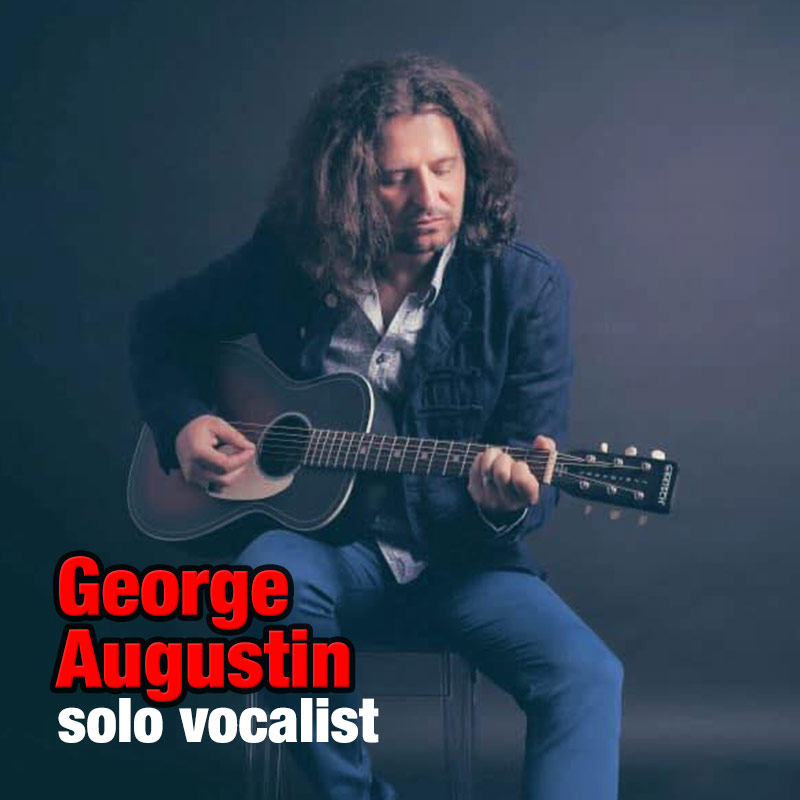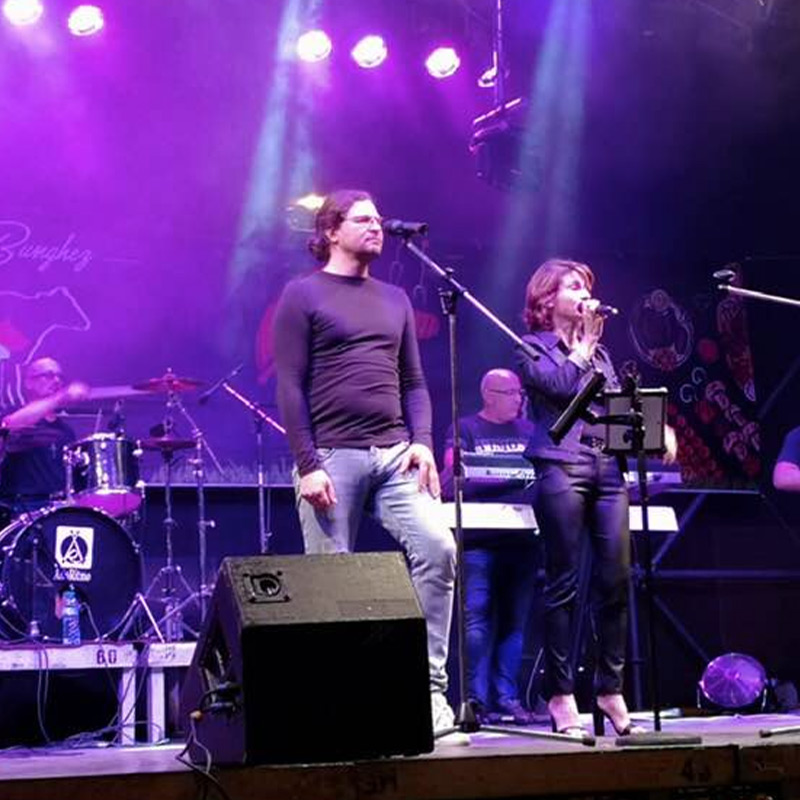 Repertoire
A Night Like This
Abba "Gimme Gimme" & "Money Money Money"
Achy Breaky Heart
Ai Se Eu Te Pego
Ain't Funny
Ain't No Sunshine
Alice
All Of Me
All Or Nothing
All Right Now
All That She Wants
Amazing Just The Way You Are
Amor De Mis Amores
Amor, Amor, Amor
Another Day In Paradise
Aqua Dolce, Aqua Sala
Baby, Can I Hold You
Baby, I Love Your Way
Bad Moon Rising
Bad Romance
Bailamos
Balada Boa
Bara Bara
Beatles Medley
Besame Mucho
Black Magic Woman
Black Velvet
Blame It On The Boogie - Jackson 5
Blue
Blue Eyes
Bob Marley Medley
Bon Jovi Medley
Bonnie Over The Ocean
Boogie Down
Boogie On Reggae Woman
Burning Down The House-Tom Jones
Call Me Al
Call Me Maybe
Can't Fight The Moonlight 
Can't Get My Eyes Off Of You
Can't Get You Out Of My Head
Careless Whisper
Celebration-Kool And The Gang
Chain Of Fools-Eva Cassidy
Che Sara
Closer-Neyo
Conga-Gloria Estefan
Corazon Espinado
Cose De La Vita
Cosmic Girl - Jamiroquai
Could You Be Loved
Coward Of The County
Cry Cry Cry
Crying Time-Ray Charles-Barbra Streisand
Cuba
Dance, Dance
Desert Rose
Diamonds In The Sky
Does Your Morther Know
Don't Cry For Luie
Dove L'amore
Dream A Little Dream Of Me
Drive By
Edge Of Glory
El Talisman
Elvis Medley
Et Si Tu N'existais Pas
Every Breath You Take
Everybody Loves Somebody
Everybody's Changing - Keane
Everything
Excited
Faith
Father Figure
Feel
Fever
Fragile
Gas Supply
Get On Your Feet - Gloria Estefan
Gigolo
Gimme Hope, Johanna
Give Me One Reason-Tracy Chapman
Gloria
Golden Eye-Tina Turner
Grease Medley
Green Green Grass Of Home
Grenade
Hands Up
Hanky Panky - Madonna
Have You Ever Seen The Rain 
Hello
Highway To Hell - AC/DC
Hips Don't Lie - Shakira
Historia De Un Amor
Hit The Road
Hold The Line
Repertoire
Home
Hooked On A Feeling
Hot Fudge - Robbie Williams
Hot 'N Cold
Hot Stuff
Hotblooded
Hotel California
Human-Killers
Huracan
I Am What I Am
I Can't Dance
I Can't Stop Loving You
I Drove All Night
I Fall To Pieces
I Feel Good - James Brown
I Got A Feeling
I Love Rock N Roll - Joan Jett
I Set Fire To The Rain 
I Shot The Sheriff
I Should Be So Lucky
I Wanna Wake Up With You
If I Ever Lose My Faith
Il Tempo Se Ne Va
I'm A Believer - The Monkees
I'm A Gipsy
I'm Alive
I'm Out Of Love - Anastacia
I'm Yours - Jason Mraz
It's A Heartache
It's Raining Men
Just Give Me A Reason
Just The 2 Of Us
Just The Way You Are
Killing Me Softly - Fugees
Kylie Minogue Medley
Kingston Town
Kiss - Tom Jones
La Bamba
La Camisa Negra - Juanes
La Isla Bonita
La Tortura - Shakira
Lady
Lady Marmalade
Lay Down Sally
Lazy Song - Bruno Mars
Lemon Tree
Let It Rain Over Me
Let Me Entertain You
Let's Go - Neyo
Life - Desree
Light My Fire – The Doors
Living La Vida Loca
Loca Loca Loca
Locked Out Of Heaven - Bruno Mars
Locomotion
Long Train Running 
Love Is In The Air 
Malacostumbrado - Julio Iglessias
Mama Told Me Not To Come - Tom Jones
Mamma Mia
Mammy Blue
Maria - Blondie
Mas Que Nada
Massachussets
Material Girl - Madonna
Mercy 
Mermaid
Midnight 
Milonga Sentimental
Misery
Moliendo Cafe
Mon Mec A Moi - Patricia Kaas
Money For Nothing
Moonlight Shadow
Move Like Jagger
My Heart Will Go One
My Number One-Elena Paparizu
Ney Na Na Nah
Night Birds 
No One
N'oubliez Jamais
Objection
One Day In Your Life-Anastacia
Paid My Dues-Anastacia
Party Time-Gloria Estefan
Pasadena
Piel Morena
Please, Release Me
Por Amor
Pretty Woman
Private Dancer
Proud Mary 
Quando, Quando
Que Sara, Sara
Que Si Que Si
Queen Medley
Quijotte
Repertoire
Rhythm Is Gona Get You - Gloria Estefan
Road To Hell
Rolling In The Deep
Rose Garden
Roxane
Roxette Medley
Ruby, Don't Take Your Love To Town
Santo Santo-Gloria Estefan
Satisfaction 
Save The Last Dance For Me
Sex On Fire - Kings Of Leon
Sexbomb
Shakatack Medley
Shape Of My Heart
She Bangs
She Will Be Loved
She Works Hard For The Money
Shine
Signed, Sealed, Delivered
Simply The Best
Sinatra Medley
Singing Sweet Home Alabama-Kid Rock
Sir Duke 
Sky - Sonique
Smooth 
Smooth Operator-Sade
Someone Like You 
Something Stupid
Sometimes
Sorry Seems To Be The Hardest Word
Spanish Eyes
Stand By Me
Stand By Your Man
Stars 
Still Got The Blues-Gary Moore
Still Haven't Found What I'm Looking For - U2
Strong Enough
Stumbling In 
Summer In The City
Sunshine Reggae
Superstition
Surrender - Laura Pausini
Survive
Suzana
Sway
Sweet Child Of Mine
Sweet Dreams 
Sweet Little Woman
Take My Breath Away
That Man 
That's Amore
The Boy Does Nothing
The Wall
This Is Love - Will I Am
This Love
Thunderstruck - AC/DC
Time Of My Life
To The Moon And Back-Savage Garden
Top Of The World
Tragedy
Troublemaker
Turn Off The Light
Twist In My Sobriety
UB40 Medley
Umbrella
Unchain My Heart 
Underneath Your Close
Valerie
Valses De Vienne
Venus
Virtual Insanity - Jamiroquai
Wake Me Up Before You Go Go
Walking In Memphis
Walking On Sunshine
What A Wonderful World
What Goes Around Comes Around - Timberlake
What's A Woman
What's Up - 4 Non Blondes
Whenever, Wherever
Where The Streets Have No Name - U2
Whiskey In A Jar - Metallica
Who'll Stop The Rain
With Or Without You-U2
Without You -Usher
Wonderful Tonight
Y M C A
Yeah Yeah Yeah - Chris Brown
You And I
You Can Leave Your Head On
You Gotta Be - Desree
You Sexy Thing - Kool And The Gang
You Shook Me All Night Long - AC/DC
You Should Be Dancing