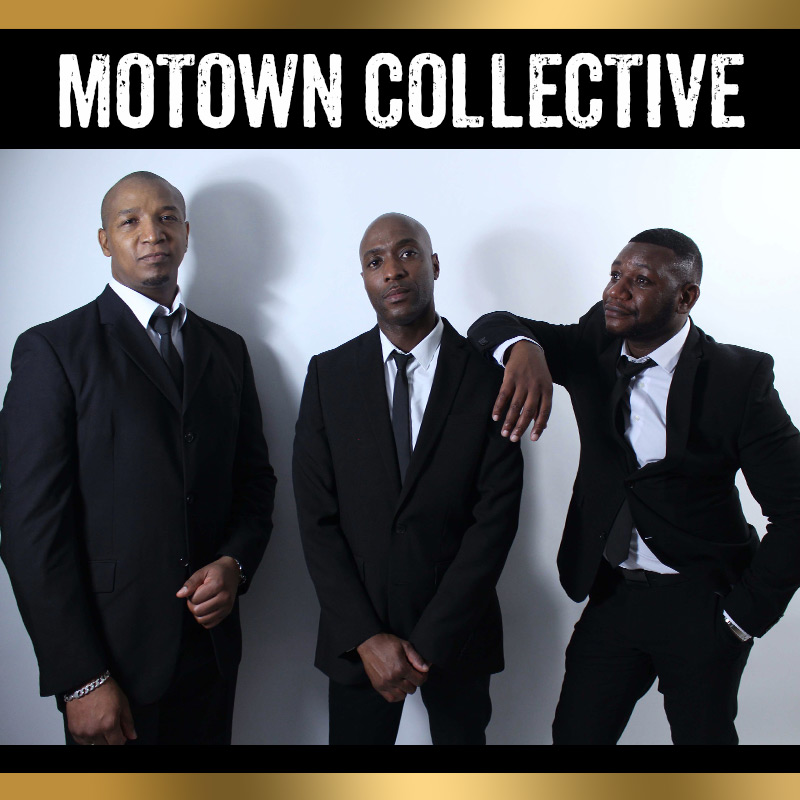 Motown Collective
Covering all the classics of Soul and Motown, The Motown Collective comprises Christopher, Colin and Neville. Christopher Hall has been singing professionally for the past 10 years. He has acted and performed in leading roles in musical productions such as 'Fame'. Chris delivers poise and sophistication with songs such as 'My Girl' and 'Saturday Night at the Movies', which also highlight his smooth and silky vocal tone.
Colin 'Sugarfoot' Mills has performed on a variety of platforms throughout his musical career. One of his standout performances was on the TV show 'Stars in your eyes', where he performed Billy Oceans: 'Love really hurts without you'. Colin brings high-octane energy and entertainment to all his performances. Colin is also available as a solo vocalist.
Neville Forbes has over 20 years professional experience within the music industry. He brings his signature vocals and harmony arranging skills to the Collective, in addition to his classic charm and natural charisma on stage. When asked about his passion for music, his response is always: "I just love to sing".
SET LIST
Ain't to proud to beg
Come on over to my place
Get ready
Going Loco
Sugar pie honey bunch
Kissing in the back row
Your more then a number
My girl
Reach out
Same old song
Saturday night at the movies
Sir duke
Sweet soul music
There goes my first love
Treat her like a lady
Under the boardwalk
Up on the roof
September
Ain't no stopping us now
First last everything
She used to be my girl
Give me the night
And the beat goes on
Working my way back to you
More than a woman
Tears of a cloud
Signed sealed delivered
I Found Lovin