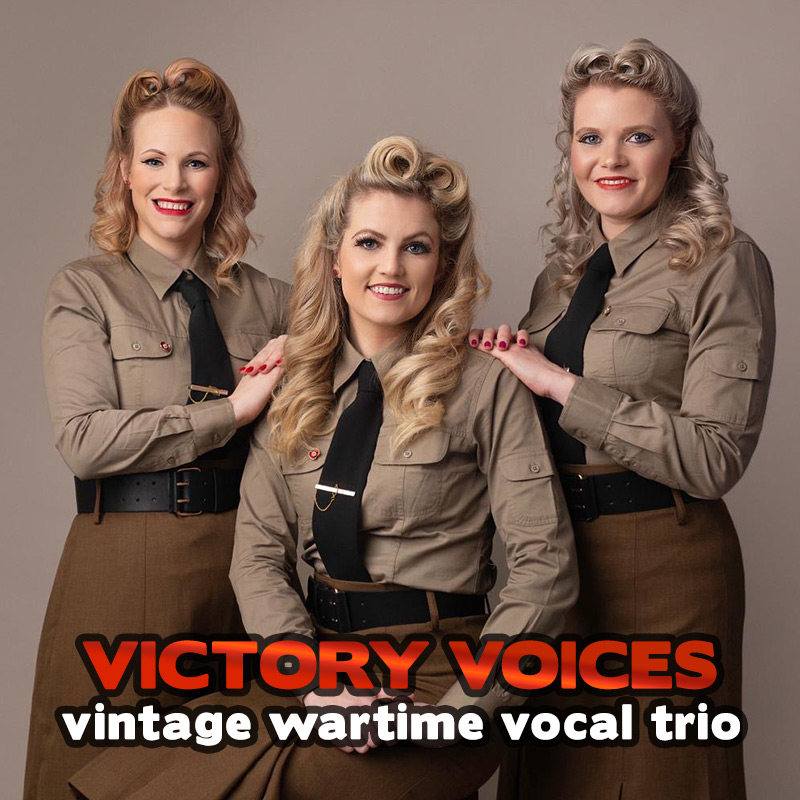 Victory Voices - Vintage 40s trio
The Victory Voices are a fantastic three-piece harmony group based in The Midlands. With authentic costumes and audience participation, the Victory Voices are an all-singing, all-dancing female trio who recapture the authentic sounds of the Andrew Sisters and Vera Lynn, showcasing a delightful mix of the classic hits from the bygone war years and taking a twist on the 1950s.
This vintage trio are not new to the scene and have been singing together for the past ten years as Baby Love. Available as 2 x 45 min sets or a 1 hour show. Wartime music before and after sets upon request.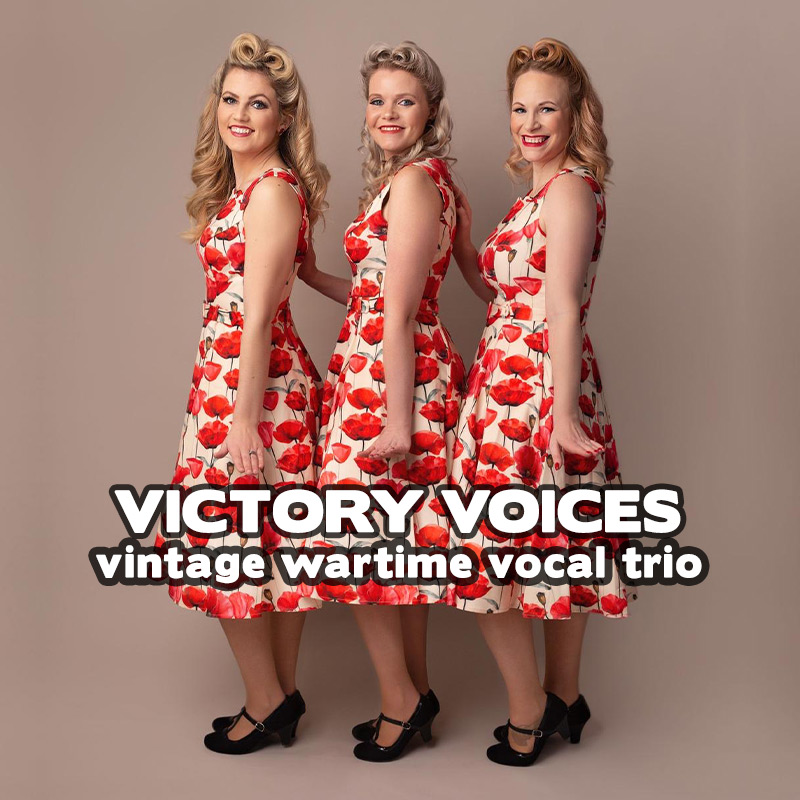 SET LIST
In the mood
Alexandra rag time band
Don't sit under the apple tree
Rum and Coca Cola
Boogie woogie bugle boy
White cliffs of Dover
We'll meet again
Land of hope and glory
Wish me luck as you wave me goodbye
SET LIST
Sing sing sing
Get happy
Mr sandman
Good morning
My old man, pack up troubles, run rabbit run
Why do fools fall in love
Hit the road jack
Stupid Cupid
Shake rattle and roll
Que Sara sara