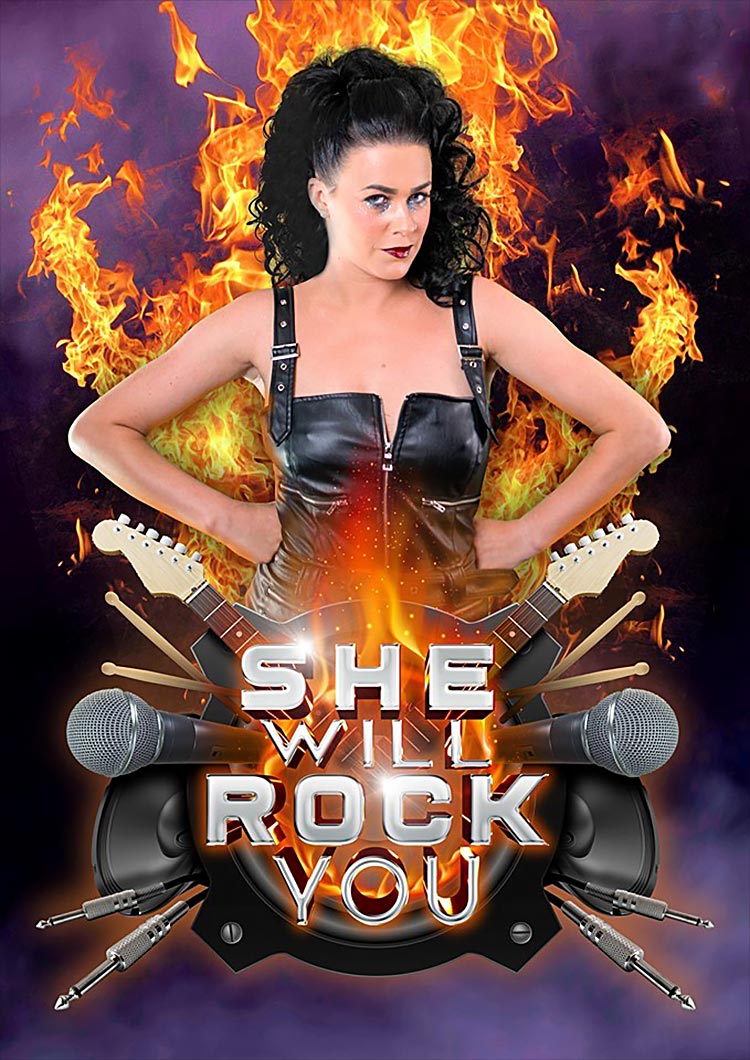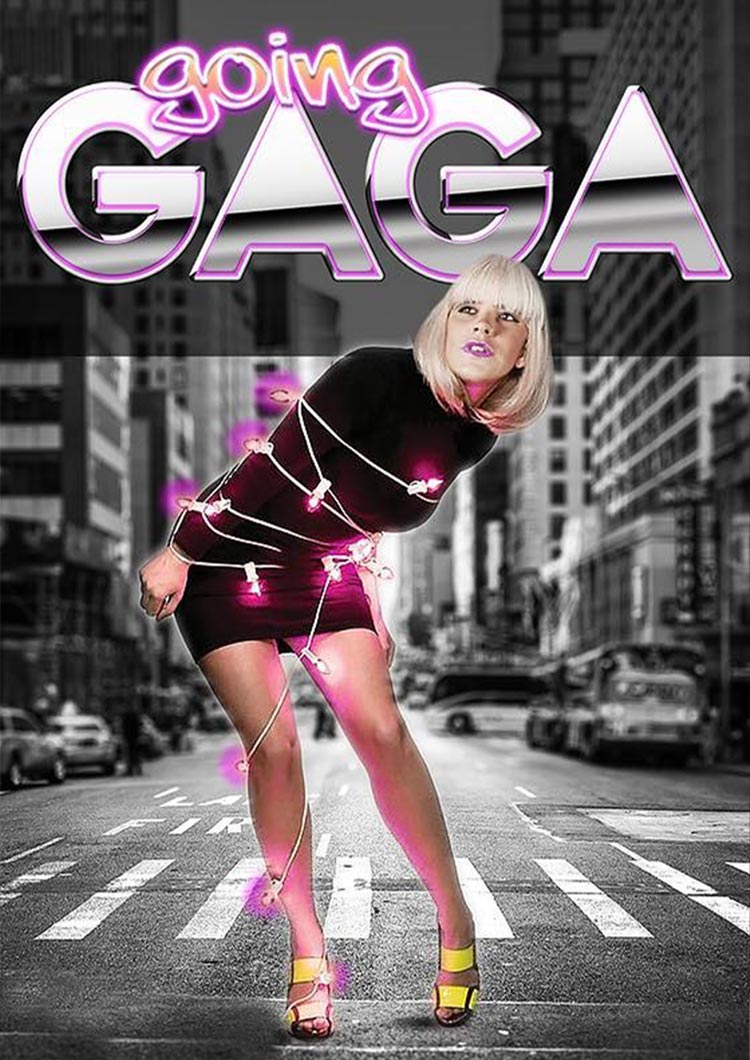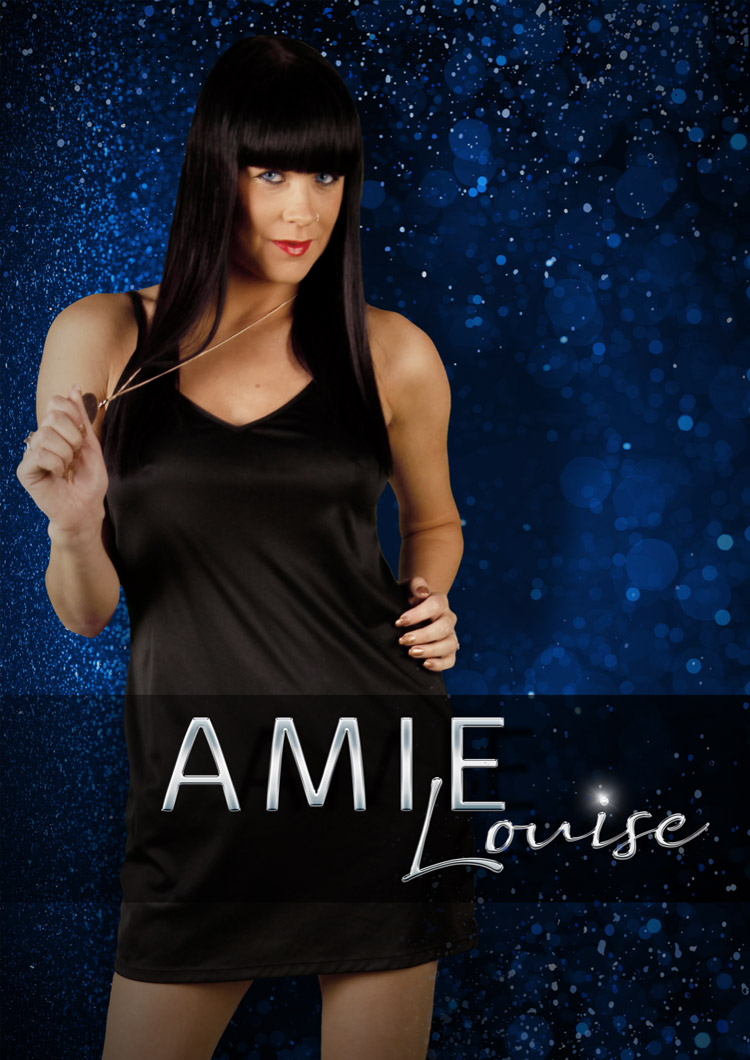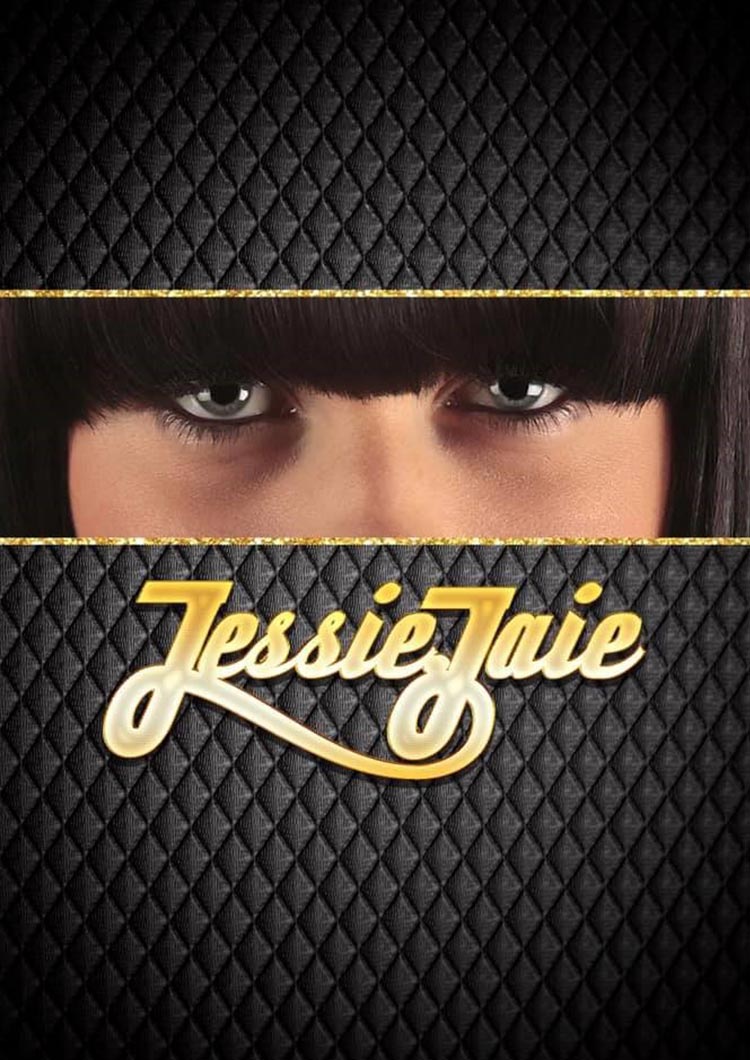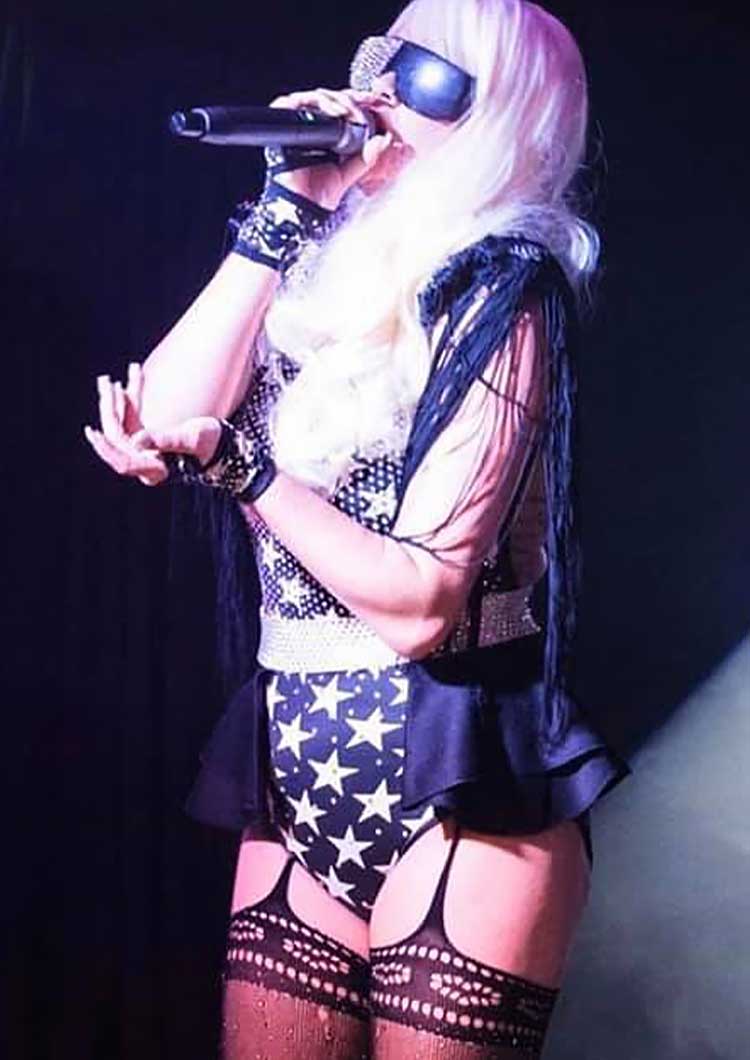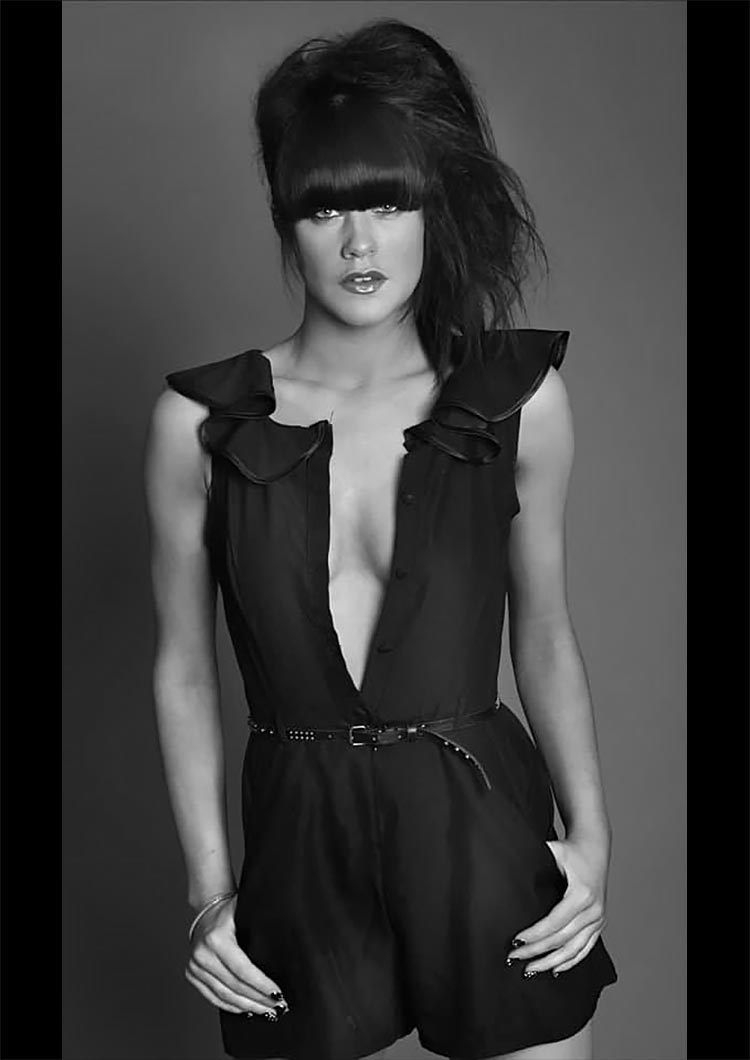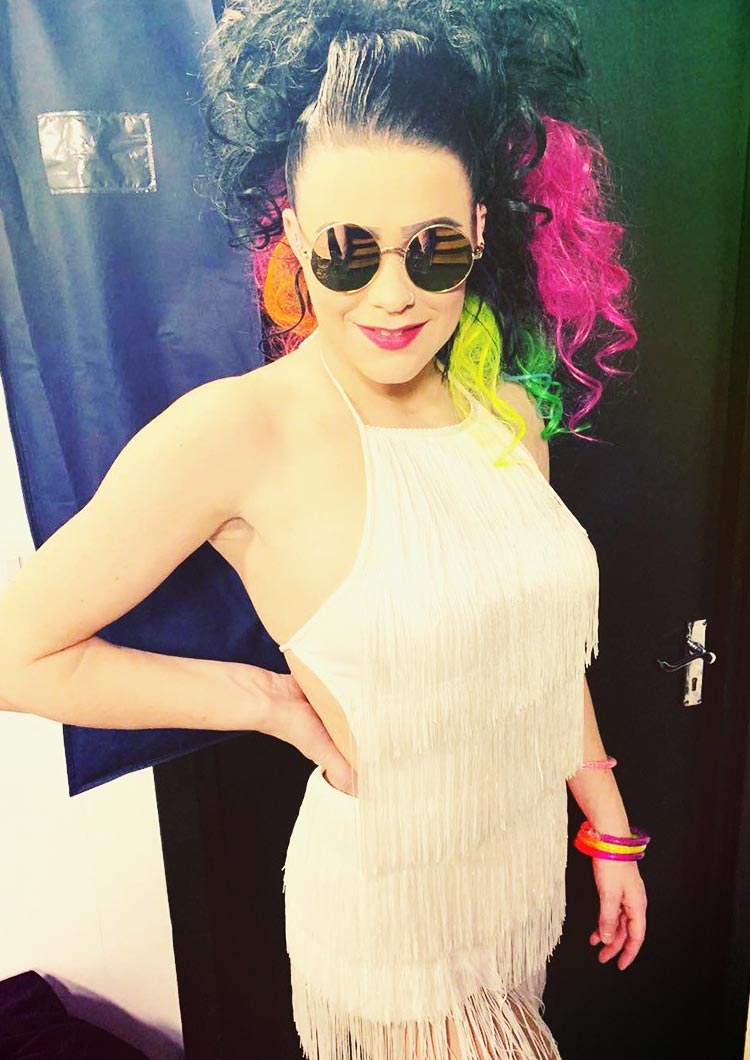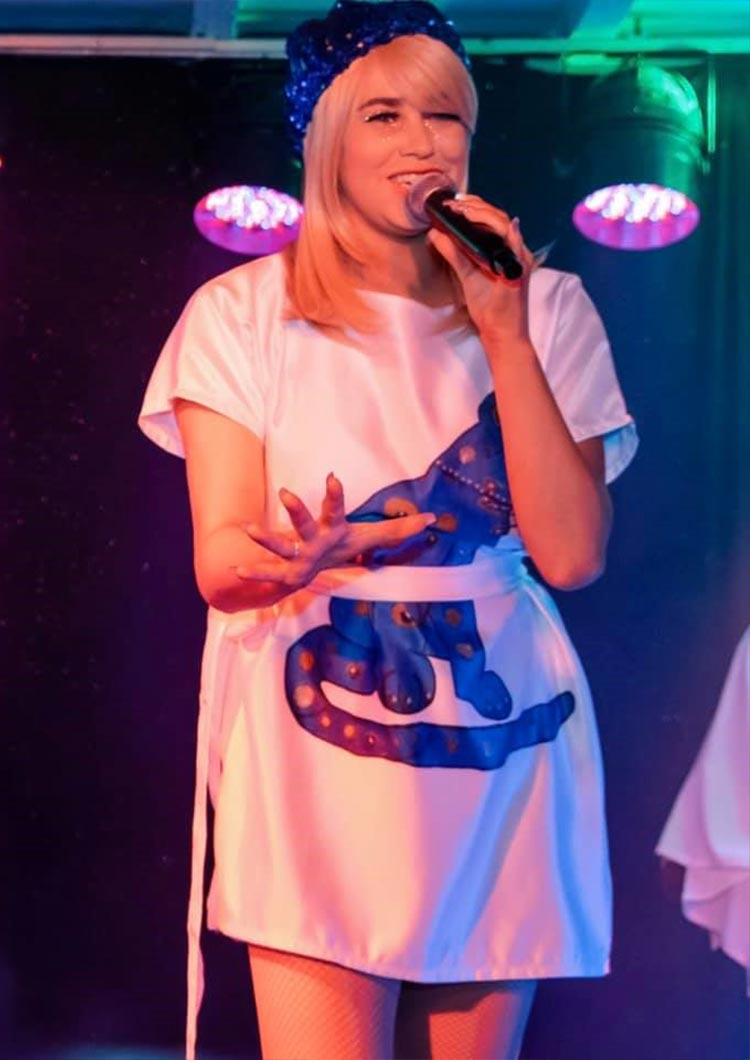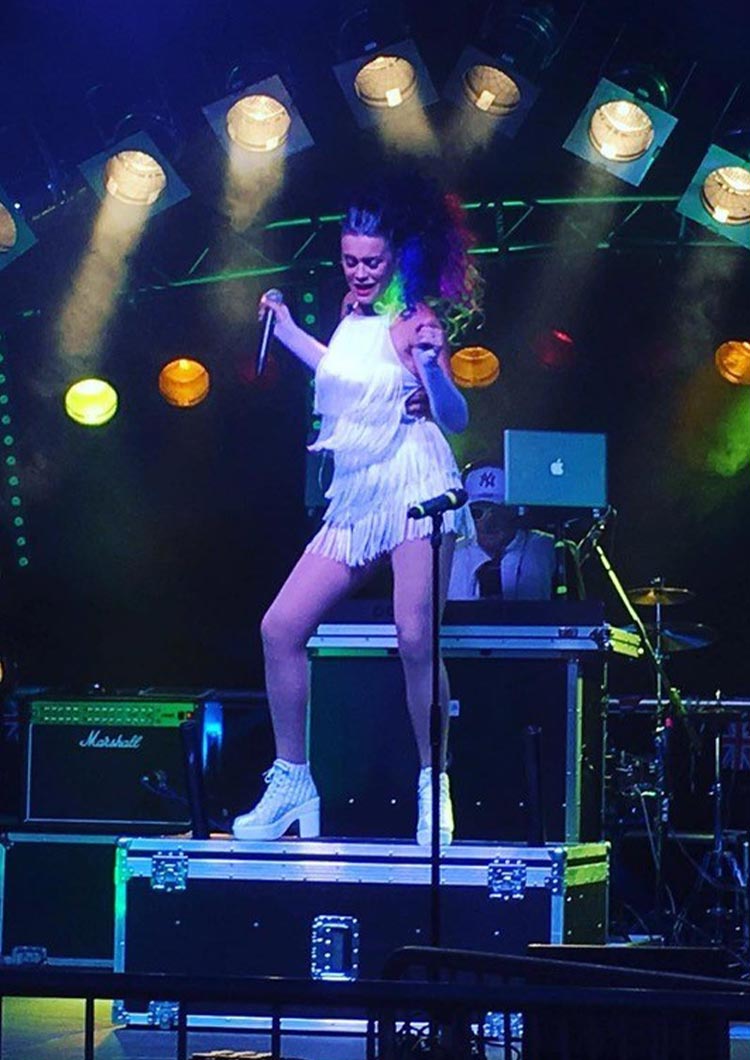 Amie Louise
Amie-Louise's versatility and stage presence are overshadowed only by her powerful voice.
With career highlights including the West End, worldwide cruises and numerous production shows, Amie-Louise now channels that passion into delivering powerhouse performances to audiences across the UK.
Amie-Louise can devise a show to suit any audience and any event, but has a particular love for the 70s, 80s, Disco, Soul and Motown, and of course, the Divas!
Amie-louise is fully self-contained, with a full PA system, lighting where required and public liability.
Amie also performs as a Lady Gaga tribute, Abba tribute and Jessie J tribute.
Other shows include: 80s SHOW, 70s SHOW, DECADES, JAZZ AND SWING, THAT MEDLEY THING, BOOGIE NIGHTS and GIRLBAND.
Extremely talented vocalist and dancer. Lovely young lady who is dedicated, punctual and professional. Always a pleasure to watch solo or as part of a duo or group. Highly recommended, you won't be disappointed. (10 / 10)
DISCO AND PARTY
WE ARE FAMILY
KNOCK ON WOOD
YOUR DISCO NEEDS YOU
NEVER CAN SAY GOODBYE
TURN THE BEAT AROUND
HOT STUFF
DIZZY
SHE WORKS HARD FOR THE MONEY
AIN'T NO STOPPING US NOW
NIGHT FEVER
OH WHAT A NIGHT
SEPTEMBER 69
CAN YOU FEEL THE FORCE
LADIES NIGHT
BLAME IT ON THE BOOGIE
SO EMOTIONAL
I WANNA DANCE WITH SOMEBODY
HOW WILL I KNOW
GET DOWN ON IT
YOUNG HEARTS RUN FREE
MY FIRST, MY LAST, MY EVERYTHING
CELEBRATION
BAD GIRLS
GREATEST DANCER
DISCO INFERNO
THAT LADY
LET'S GO ROUND AGAIN
SHAKE YOUR BODY (DOWN TO THE GROUND)
GIMME GIMME GIMME / HUNG UP
CHECK OUT THE GROOVE
STOMP
LOLAH'S THEME
RAPPERS DELIGHT / GOOD TIMES
YOU'RE THE ONE FOR ME
WORD UP
I WILL SURVIVE
CAR WASH
OH WHAT A NIGHT
CAN'T TAKE MY EYES OFF YOU
RELIGHT MY FIRE
UPSIDE DOWN
KYLIE MEDLEY
MODERN
Sigala - Came here for love
For You- Rita Ora
Lady Gaga- The Cure
Little Mix- Black Magic/ Shout Out/ Power
Uptown Funk – Mark Ronson & Bruno Mars
All About The Bass – Meghan Trainor
We Found Love – Rihanna
Happy – Pharrell Williams
Rather Be – Clean Bandit
Use Somebody – Laura Jansen
Get Lucky – Daft Punk
California Gurls – Katy Perry
Blurred Lines – Robin Thicke
Roar – Katy Perry
Burn – Ellie Goulding
Back To Black – Amy Winehouse
Pack Up – Eliza Doolittle
You Got The Love – Florence And The Machine
Price Tag – Jessie J
Please Don't Stop The Music – Rihanna
Single Ladies – Beyonce
Valerie – Mark Ronson Ft Amy Winehouse
Crazy In Love – Beyonce & Jay Z
Only Girl In The World – Rihanna
Firework – Katy Perry
Telephone – Lady Gaga Ft Beyonce
Halo – Beyonce
Set Fire To The Rain – Adele
Raise Your Glass – Pink
Bad Romance – Lady Gaga
If I Ain't Got You – Alisha Keys
Beautiful Liar – Beyonce & Shakira
Rehab – Amy Winehouse
Teenage Dream – Katy Perry
Empire State Of Mind Pt II – Alisha Keys
I Turn To You – Christina Aguilera
Mercy – Duffy
A Voice Within – Christina Aguilera
Make You Feel My Love – Adele
Never Forget You – Noisettes
Don't Cha – Pussy Cat Dolls
From This Moment – Shania Twain
Ain't No Other Man – Christina Aguilera
Emotion – Destiny's Child
Crazy – Gnarls Barkley
Forget You – Cee Lo Green
Pack Up – Eliza Doolittle
Rule The World – Take That
One Night Only- Dream Girls
Listen- Beyonce
Best Thing- Beyonce
SAX- Fleur East
Jessie J- Bang Bang
MOTOWN AND SOUL
Stop In The Name Of Love
Baby Love
Heatwave
Dancing In The Street
Come See About Me
You Can't Hurry Love
Where Did Our Love Go?
My Guy
Say A Little Prayer
Keep Me Hanging On
Get Ready
Please Mr Postman
Same Old Song
Reach Out
Ain't No Mountain High Enough
Why Do Fools Fall In Love?
River Deep Mountain High
Heard It Through The Grapevine
It Takes Two
I'll Be There
All Night Long
Dreamgirls
Absolutely amazing in all performances I have seen her in, certainly does not disappoint. (10 / 10) Lizzi.
Absolutely amazing voice, very entertaining every time she performs whether for young or old, seen her a few times now and never disappointed, would recommend to anyone. (10 / 10) Julie.
I can honestly say this girl has an amazing voice. Never disappoints her audience. Fabulous. (10 / 10) Catherine Haysome.
Absolutely outstanding voice, extremely professional and amazing performances every time! Would recommend to anyone!! Thanks Amie for being so fab!xx (10 / 10) Lianne.
A talented and very versatile artist who has a great personality and very professional, I have rebooked for 2019. (10 / 10) John Simpson.
I booked Amie to sing on my husband's birthday as a surprise for him. Everybody loved her and all her songs. She is an amazing singer. She made our garden party lively. 100% highly recommended. (10 / 10) Remy Kiley.
Fantastic singer and great entertainment! Amie sang at our daughter's christening after party. Everyone really enjoyed the night. Would definitely recommend Amie for any special occasion! Xx (10 / 10) Danielle Cheryl Collins.
We have booked this artist on numerous occasions for a variety of clients and events. Not only is she a sensational vocalist with loads of personality, but is also easy to work with. Highly professional, great communication and totally reliable. Her repertoire is huge and always appropriate to the event, without being predictable. Hugely personable and always represents us and herself flawlessly. Cannot recommend highly enough. (9 / 10) AppleJack Creative.
Fantastic show in Brean! Amazing talent and got loads up and dancing to the songs! (10 / 10) Danielle Natalie Smith.
Fantastic performer with a voice like an angel. No one will ever regret booking Amie. (10 / 10) Alan Gall.
Amie is a very talented young lady that will brighten up any room with her beautiful voice, smile and show, she is warming and always has time for people.... a very professional lady, you won't be disappointed. (10 / 10) Mark Grantham.
Amie was outstanding. A fantastic entertainer with a passion to perform. (10 / 10) David Bailey.
Amazing performer with a great voice! Saw Amie perform while we were on holiday last year, a lovely lady, very professional and friendly x (10 / 10) Joanne smith.
Very professional would definitely book again would recommend her to any function organisers (10 / 10) Chris Booth.
Amie was fantastic! Brilliant voice and so versatile! She was well worth the money and was so accommodating with requests. She really made our night! I would highly recommend this lady!! (10 / 10) Cerys Fernandes.
I was privileged enough to work with Amie for a couple of years in an acoustic duet. With minimal preparation and rehearsal, Amie always put on a thoroughly professional and jaw-droppingly good performance. Without doubt the most versatile singer I've ever had the pleasure to work with. Don't hesitate in booking her for any event. (10 / 10) Mark Wasley.
I've seen Amie perform at a showcase and a venue and must say she has a beautiful voice, great stage presence, and very professional in her approach. I would highly recommend her for any event or venue. You won't be disappointed (10 / 10) Wayne Swift.
A very professional young lady, who is very friendly and helpful. With a stunning voice. I would recommend her, for any event you are planning, you won't be disappointed. She will make your event first class (10 / 10)Maria Hall.
We asked Amie to perform at our charity event and she was more than happy to help! She performed at the start of the night and really got the event going, bought all her own equipment so we didn't have to do a thing. All the guests said how impressed they were with her performance! We would definitely recommend, she was amazing and so professional. Thank you Amie!!! (10 / 10) VenYou Events.
I was so lucky to have met AmieLouise at a holiday park in Devon she is very talented a strong voice for someone so young. We have been to several places where she has been performing, she will always deliver the best. Definitely recommend her to anyone who is looking for a singer (10 / 10) Jackie ilic.
I have been lucky enough to have attended several venues where Amie has been performing. The thing that is amazing is that she is not only a wonderful spellbinding singer but her dancing makes your hairs stand up with her graceful movement and choreography. One of her other attributes is her smile you can't help but feel good as soon as she steps on stage because like her singing her smile lights up the room. If you get the chance to book her or to see her performing then you really must do it because she is fabulous to watch (10 / 10) Myk G.
Jessie J tribute
DO IT LIKE A DUDE
WHO'S LAUGHING NOW
MAMMA KNOWS BEST
NOBODY'S PERFECT
PRICE TAG
LASERLIGHT
DOMINIO
STAND UP
RAINBOW
WHO YOU ARE
I MISS HER
L.O.V.E.
WILD
SEXY LADY
IT'S MY PARTY
MAGNETIC
THUNDER
GOLD
BURNING UP
MASTERPEICE
FLASHLIGHT
BANG BANG