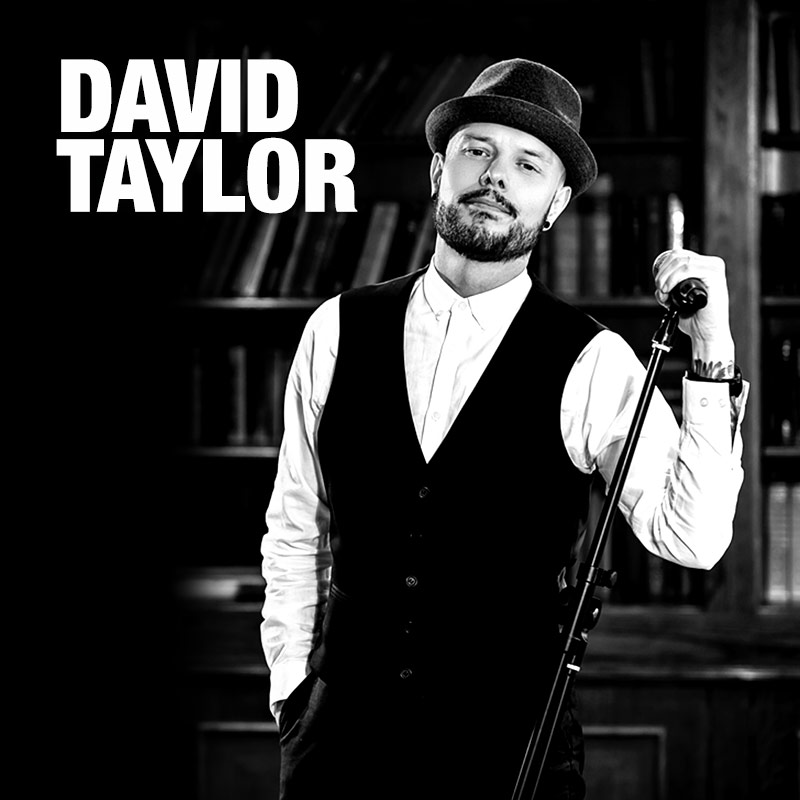 David Taylor
David Taylor is regarded in the industry as one of the most versatile vocalists from the Birmingham area. He has a reputation as a vocal powerhouse and specialises in Soul, Rock and Pop covers. David has worked with some of the most in-demand session musicians and songwriters in the UK and performs regularly with the legendary Solid Soul band and Up For The Downstroke.
David Taylor is also a highly respected session recording artist and award-winning songwriter. He has recorded for Sony, Universal and EMI along with music management companies that work with artists such as Justin Timberlake.
Dave Taylor's voice is simply stunning. Great range and Soulfulness with plenty of Grit and power. I hope we get to do something again in the future as I'm a big fan. Karl Brazil, session drummer for Robbie Williams, Feeder, James Blunt, James Morrison and Ed Sheeran.
If you're looking for an incredibly talented vocalist (and/or songwriter), with style and range, then look no further because you've found your man. Adam L. Kaplan, Entertainment Attorney/Artist Management (Britney Spears, Justin Timberlake, Aretha Franklin).
The power, range and energy of his voice never fails to impress. A real pro. John Bunce, manager of The Jamhouse Birmingham.