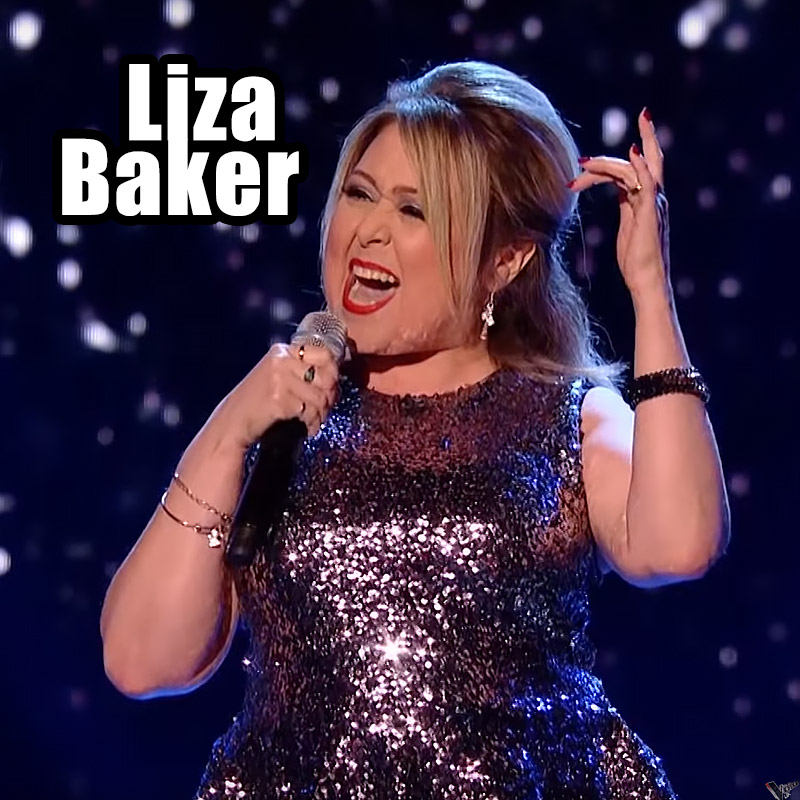 Liza Baker - female solo vocalist
Star of The Voice UK, Liza Baker performs excellent tribute shows to Whitney Houston, Celine Dion, Tina Turner and Shirley Bassey – James Bond Night.
Liza is also known by the stage name Liza Starlight and has gained a reputation in show business for providing high quality live shows. She recently took part in a tour called Dansette Days around the theatres of the UK with her tribute show to Helen Shapiro alongside 3 other tribute artistes.
Simon Cowell said to Liza in her X Factor audition in 2004. "You're like a mini with a Ferrari engine". Being only 4ft 10 inches tall but with a huge voice.
Liza Baker also took part in Series One of BBC 1's The Voice in 2012 getting down to the last 100 to perform a blind audition in front of Tom Jones, Jessie J, Will-I-Am and Daniel O'Donahugh. She was also a contestant on ITV's The Voice UK in 2017.
Liza has been inspired by singers such as Barbara Streisand and many of the top female singers from the past but one of the singers that has most influenced her is Whitney Houston. Liza has worked in small and large venues throughout the UK and all over the world and has also worked alongside many high profile celebrity singers and entertainers.