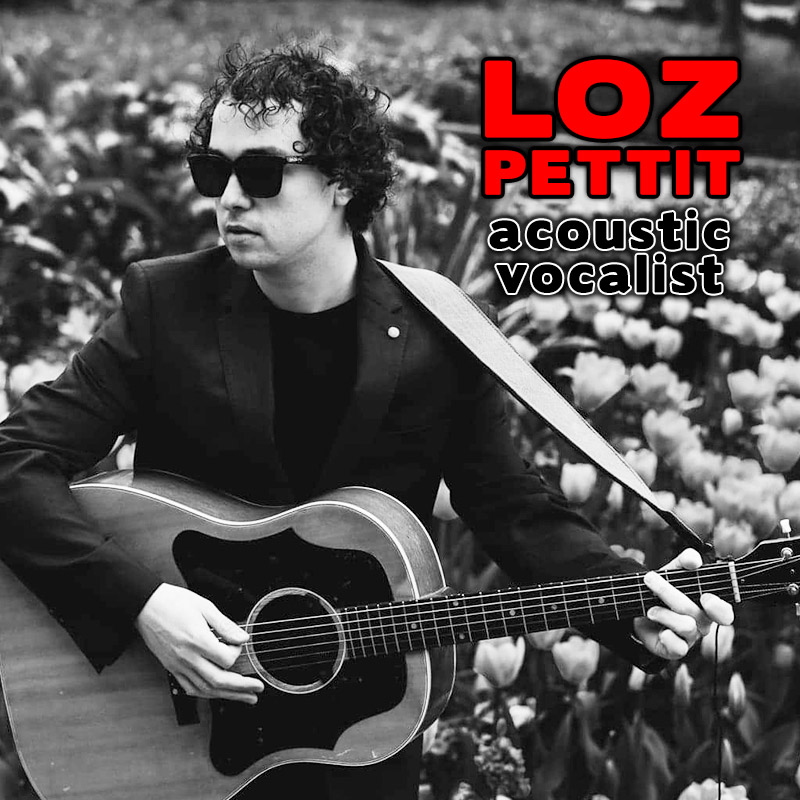 Loz Pettite - acoustic vocalist
Loz Pettite is an acoustic vocalist covering a mix of indie and pop classics that span the '50s to modern-day, he can also do Ska and Irish music too. He has over 15 years experience in bands and solo, both on stage and in the studio. For the last 5 years, Loz has taken his covers performance to festivals, functions, pubs and clubs.
His typical set-list consists of Paul Weller, Oasis, George Ezra, Jake Bugg, The Kooks, Razorlight, The Verve, The Specials, David Bowie, Elvis, The Beatles and a whole lot more. Guaranteed to get you singing and dancing all night long!