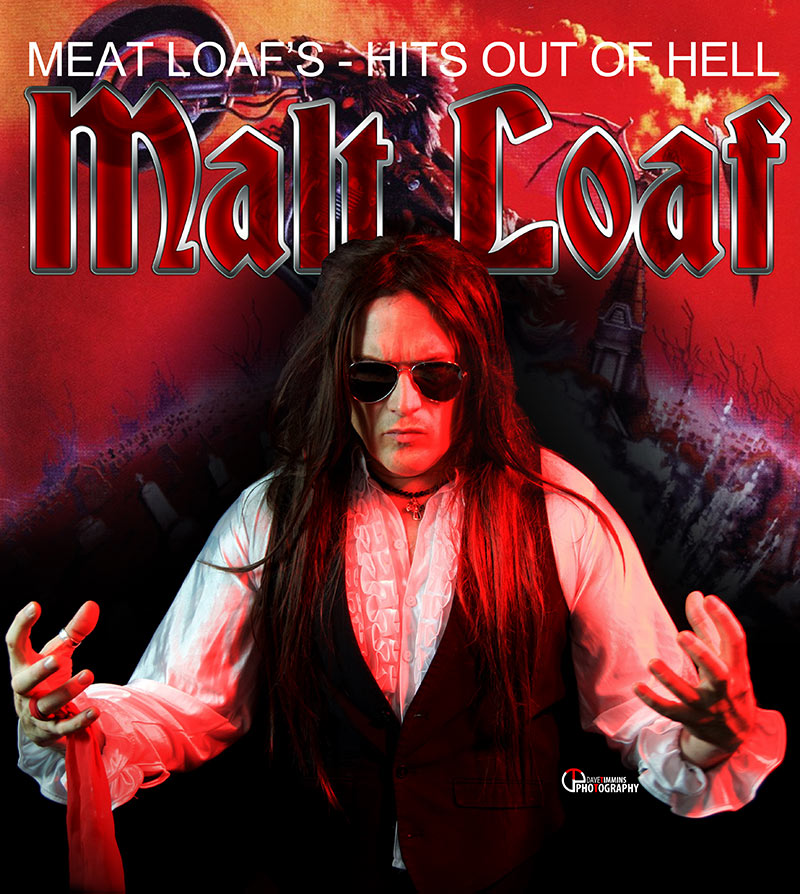 Meat Loaf Tribute by Adrian Marx
Classically trained Adrian Marx brings you Malt Loaf - a tribute to Meatloaf. This show is full of the pomp and flamboyance that the Texan Rocker himself gives to every performance.
Bringing you hit after hit of Meat Loaf classics from every stage of his career Adrian delivers a second to none Meatloaf tribute show with all the frills including costume, state-of-the-art PA, programmed lighting and back drop.
Available as a solo Meat Loaf tribute as well as a duo or full band for bigger venues. It can also be combined with Adrian's Bon Jovi Tribute show to give your venue the very best of two of the World's greatest rock icons.
So book now with confidence knowing that your venue will have the One Hell of a trip Back into Hell!!!!!
SET LIST
Bat Out Of Hell
Dead Ringer For Love
Two Out Of Three Ain't Bad
Rock 'N' Roll Dreams Come Through
I'd Lie For You (And That's The Truth)
Modern Girl
Midnight At The Lost And Found
Objects In The Rear View Mirror Appear Closer Than They Are
Life Is A Lemon And I Want My Money Back
I'd Do Anything For Love (But I Won't Do That)
You Took The Words Right Out Of My Mouth (Hot Summer Night)
Heaven Can Wait
Not A Dry Eye In The House
Paradise By The Dashboard Light
A Kiss Is A Terrible Thing To Waste
Blind As A Bat
Cry Over You
Its All Coming Back To Me
Couldn't Have Said It Better
Bad For Good
If It Aint Broke
Testify
Alive