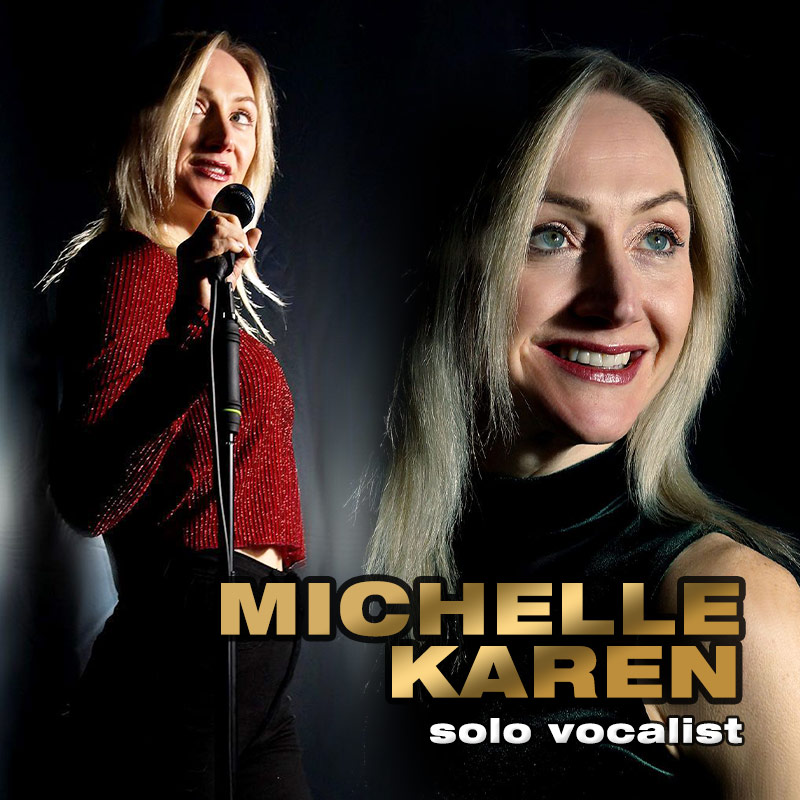 Michelle Karen - solo vocalist
Michelle is a warm and engaging vocal performer with a wide repertoire ranging from pop/rock to musical theatre. A true professional in every way, Michelle receives outstanding client feedback for her live sets and customer service, time and time again. Alongside performing as a duo with Glow, Michelle regularly performs as a solo vocalist.
Performing a little bit of everything from Pop, Rock and Motown from the 60s right up to the current day; Michelle's extensive repertoire includes something for everyone and never fails to please the crowd! She offers both laid back acoustic style sets that are ideal for relaxed afternoon events and lively, upbeat party sets, perfect for evenings and for those who want to get up and dance!
Michelle is available to hire for weddings, private parties, functions and clubs with an acoustic or electric set using unique backing tracks recorded by James (from the Glow duo) to create a similar 'live lounge' feel as well as an upbeat party set. With over 10 years experience, she has worked across the UK, overseas and on various cruise ships and hotel resorts as both a solo artist and in theatre production shows.