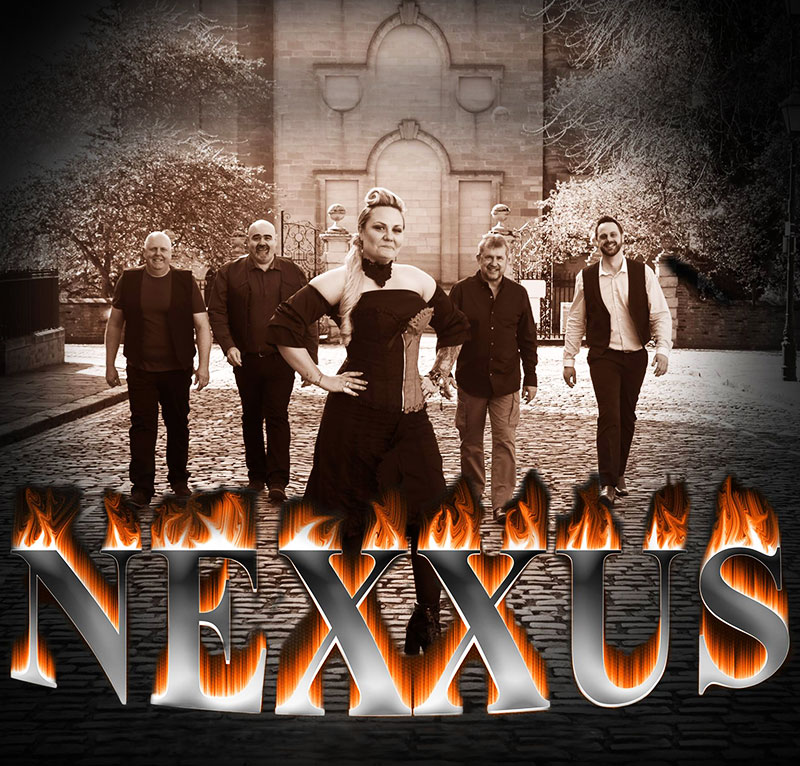 NEXXUS covers band
Nexxus are a female-fronted Midlands based fully-live mixed covers party band; performing diverse classics of Rock, 70s, 80s (Cher, Journey, Toto, Queen, etc) as well as a bit of Motown and Reggae. Expect a highly-entertaining night of a wide range of classic hits from across the decades. Guaranteed to fill any dance floor.
Two of their musicians have been playing together for over 28 years and have a vast amount of experience in playing clubs and holiday camps, etc. Over the years they have built up a good following and wherever they play they are always rebooked. They come self-contained with a 4kW PA system and professional lighting operated by their sound engineer.
Fantastic live band, awesome singer, great night, just brilliant, Lisa Fletcher.
This band is amazing!!! Great music, can't help but get up and dance. Nat's voice is insane!!! Very talented indeed, Allison Mac.
Absolutely amazing band!! Love love love them!!! Hopefully we can get you to come back to The One Man and His Dog pub in the future, thank you so so much. Amie Hicken, Dec 2017
Absolutely superb musicians and entertainers, Andy Foster.
I went to see Nexxus tonight for the first time, they are awesome, great range of numbers, very talented band. Ricky Thomas.
Wow wow wow that is all I'm saying, what an amazing band !!!! The singer Natalie is amazing too, she hits notes like I can't explain. Thank you for coming to the anchor xxx. SJ Bfab, Nov 2018.