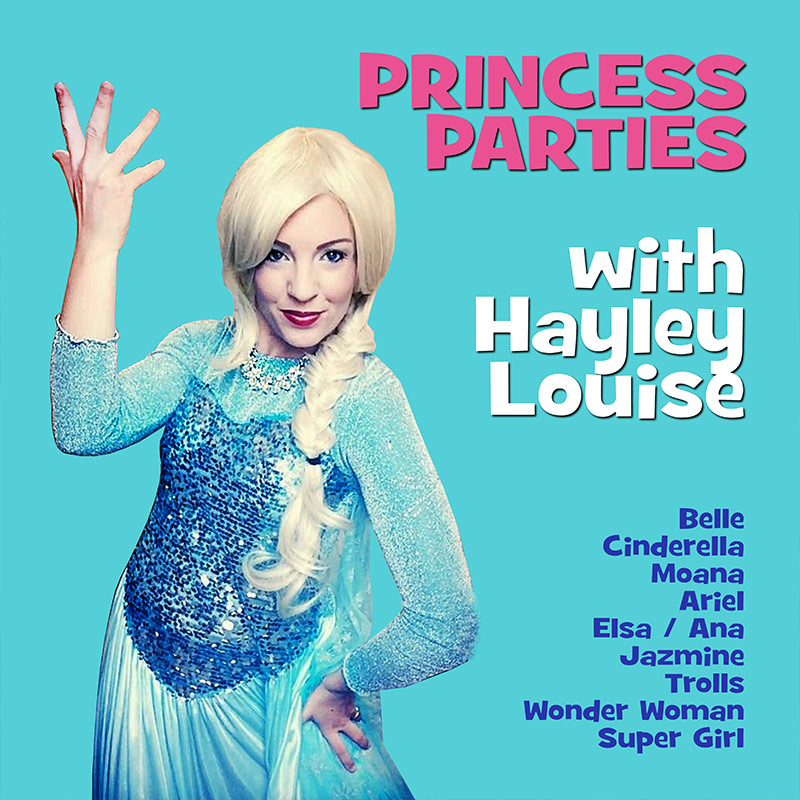 Princess Party - Hayley Louise
Princess Parties provided by Hayley Louise. Hayley Louise has a huge passion for performing and entertaining. She took a degree in Musical Theatre and moved on to perform as lead vocalist for Warner Leisure Hotels and then on board Thomson Cruises again as lead vocalist and dancer. She's performed in the West End with James Bourne (Busted) in Loserville the musical and also with the Youth Music Theatre in Missing Mel the musical which she also performed at the Edinburgh Festival.
You can select either a 1 hour or 2 hour party, in which Hayley Louise can provide entertainment for the birthday boy or girl consisting of games, parachute, glitter tattoos, face painting, singing Disney songs, pass the parcel, goody bags, princess training game and princess crowning for the birthday Girl or knighting for a little prince.
Party bags can also be provided for an additional charge of £2 per child.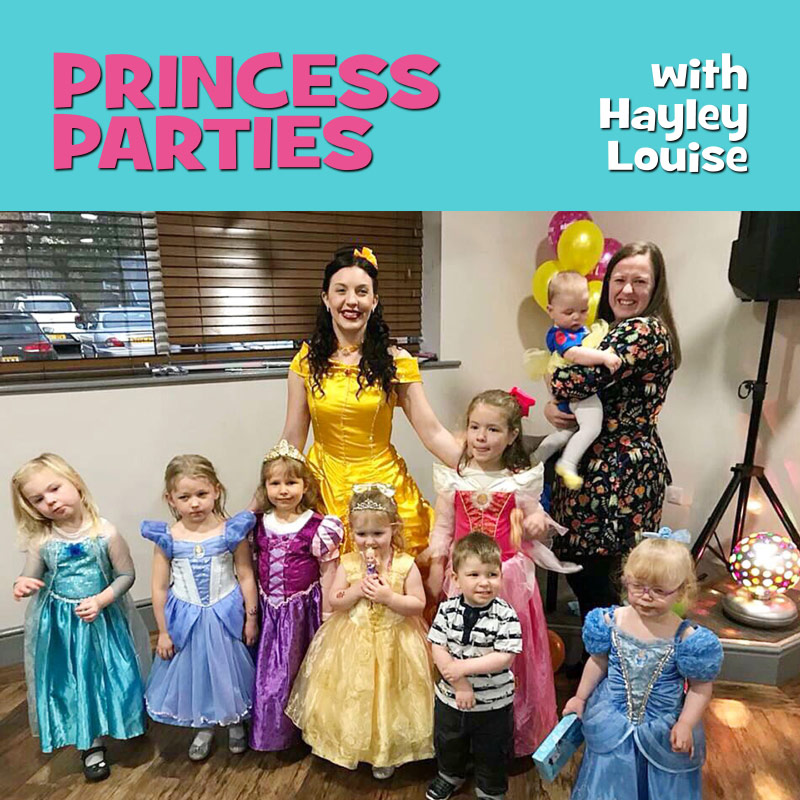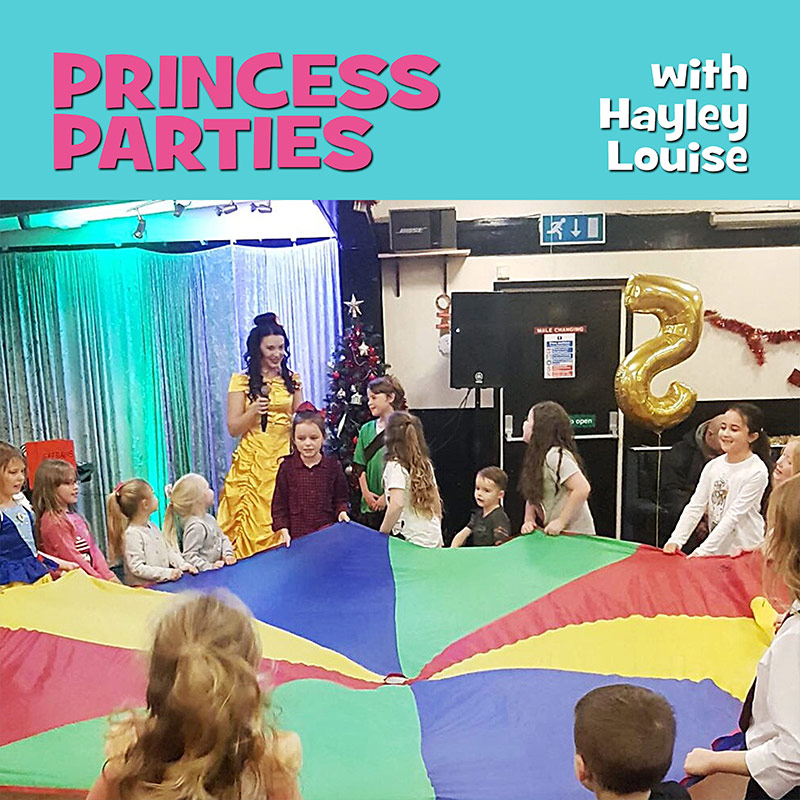 As everyone arrives, your princess will be there to greet and introduce herself while people gradually enter the room. She will gather all the children and fully introduce herself and the birthday girl/boy, she will then sing a themed song to set the scene. Following with a selection of games including parachute, pass the parcel, musical statues, balloon games and many more she will also lead a themed singing and party dance session where prizes can be won!
During lunch your princess will interact with the children and move around to each child to provide glitter tattoos and nail polish if desired by parent and child. After lunch there will be more games and prizes and a prince and princess training camp, and to finish the party your princess will gather everyone around the birthday girl/boy to sing happy birthday while the cake is presented then each child gets to make their wish with magic glitter and the birthday girl/boy is crowed a real princess/prince.
A full PA system and disco lights are provided. All games, balloons, prizes, glitter tattoos, nail polish and sweet bags are included in the price (no extra charge for this package).
Hayley Louise is an award-winning, West End and cruise ship singer, dancer and actress and performs in full costume and full character, priding herself on quality and realism with a great personality, providing a magical experience for all. All games and prizes are gender suited so princes and princesses gain the same experience.
Hayley Louise is fully DBS checked and on the update service and owns a public liability insurance certificate.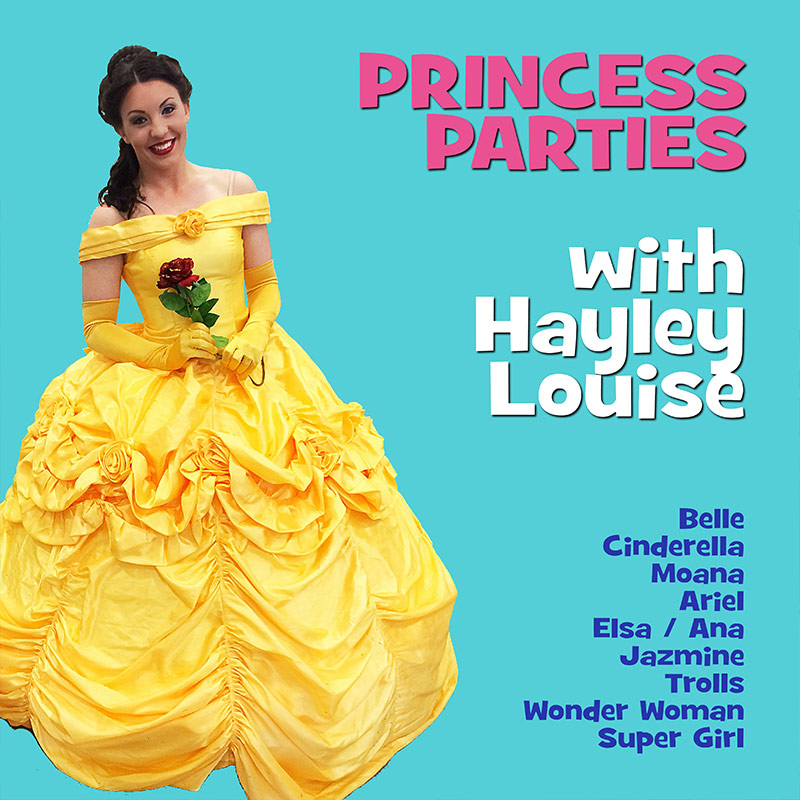 Characters
Belle (Beauty and the Beast)
Cinderella
Moana
Ariel (The Little Mermaid)
Elsa / Ana (Frozen)
Jazmine (Aladdin)
Trolls
Wonder Woman
Super Girl