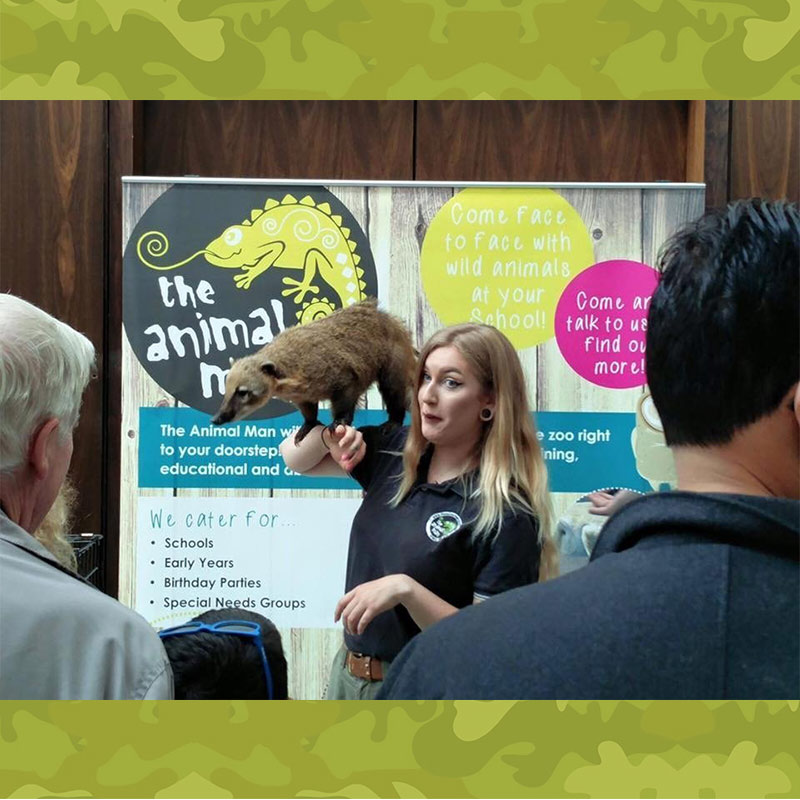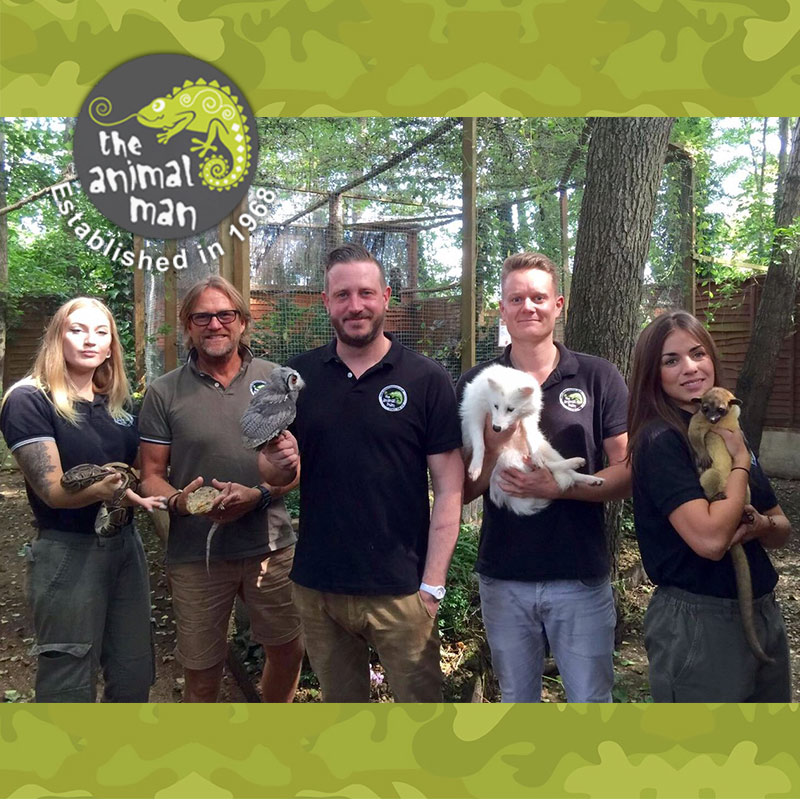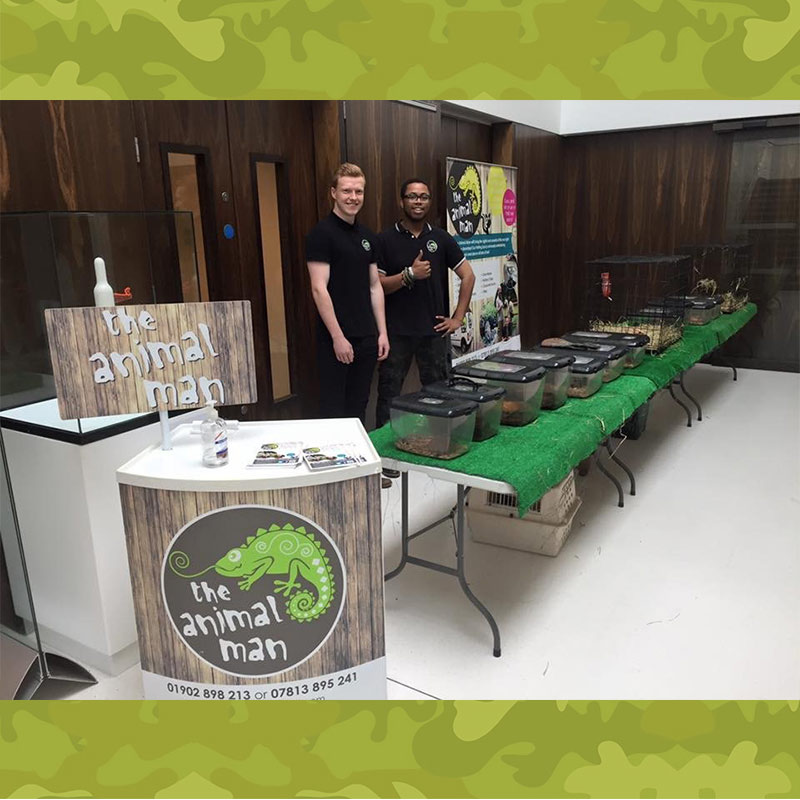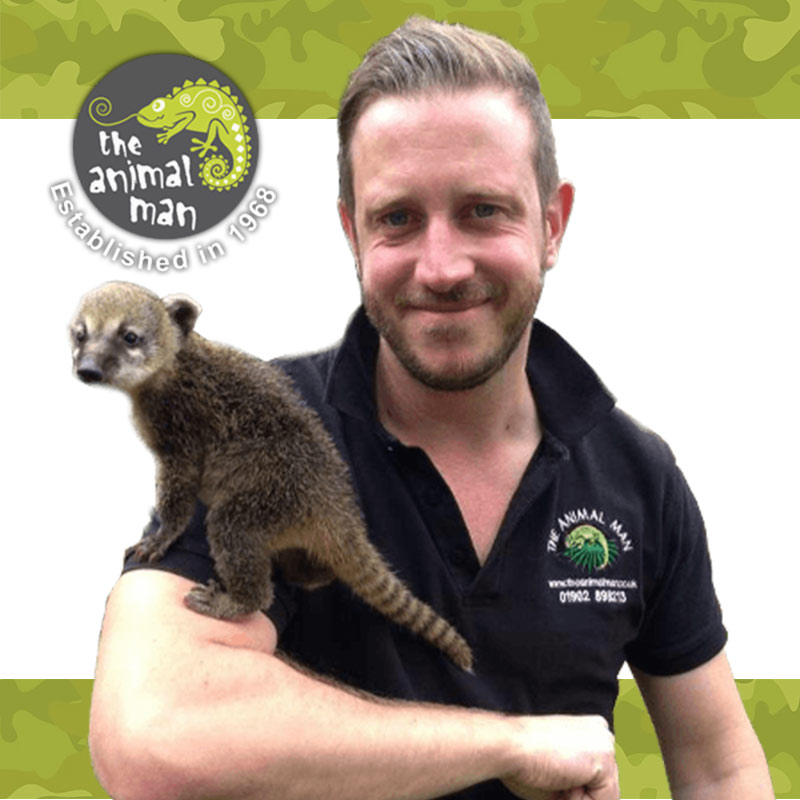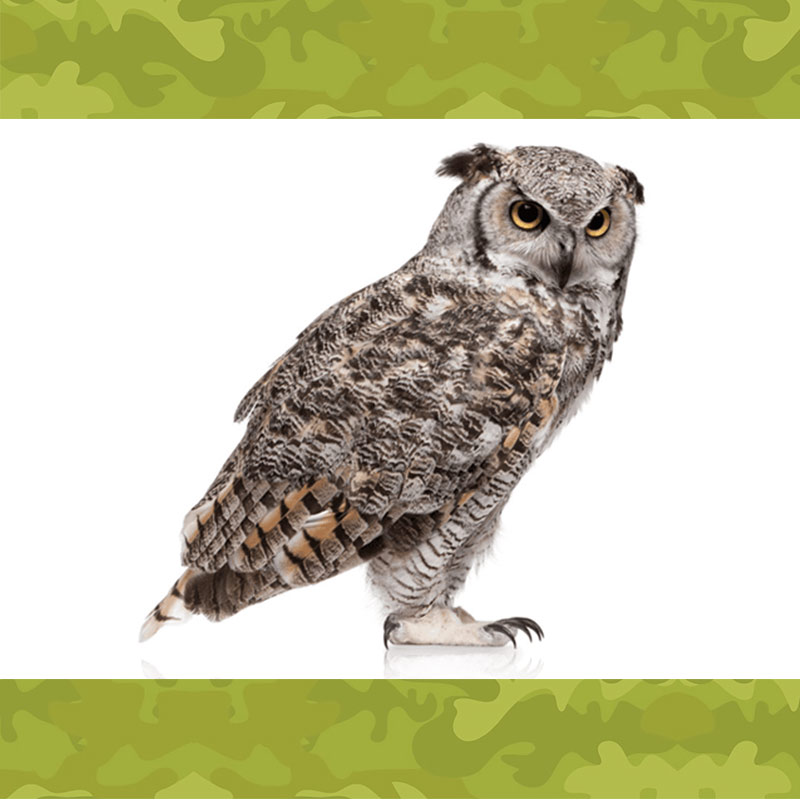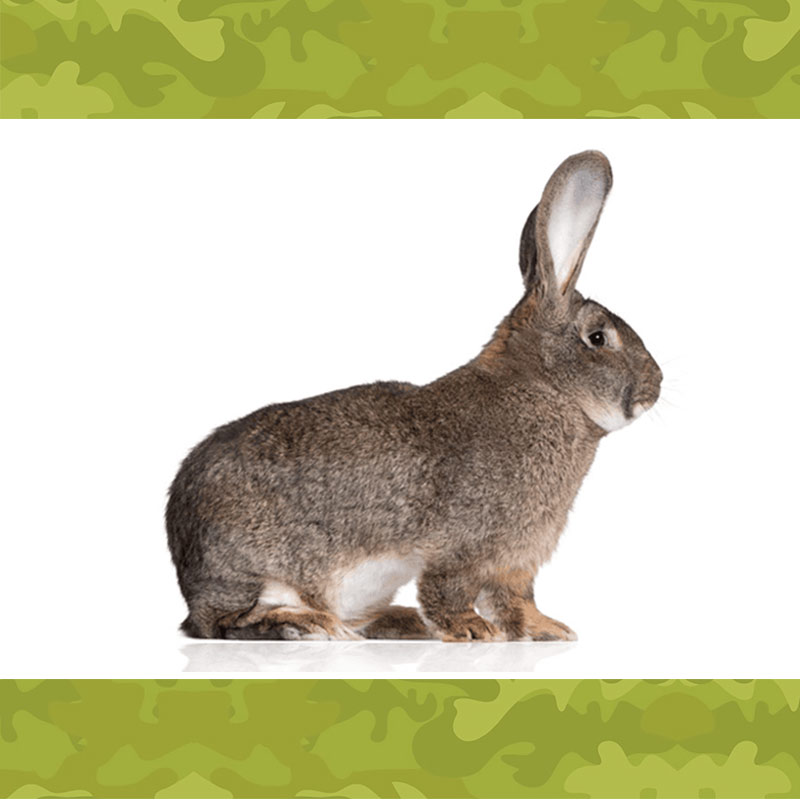 The Animal Man
The Animal Man organises mobile petting zoos and animal lectures for birthday parties and schools. How would you like to celebrate your birthday with foxes, owls, tarantulas and rabbits? The Animal Man team can make it happen. Their wonderfully entertaining and educational mini zoo events encourage families to wander over and get involved by handling tame animals. The Animal Man staff will guide and give information about the animals and their habitats.
Do you fancy something a bit different at your Venue, Event, School or Birthday Party? Everyone loves animals, so The Animal Man's educational animal talks and mobile petting zoos are perfect to ensure your event is memorable, as we delve into the worlds of invertebrates, amphibians, reptiles, birds and mammals.
Established in 1968, The Animal Man are the original Animal Educational Company. They are based at Smestow Wildlife Park in Staffordshire. All staff are DBS checked and licensed, we have full liability insurance cover and a risk assessment.
They have 2 formats, Mini Zoo Set or Presentation
Mini Zoo Setup:
They bring their own gazebo, tables, hand washing facilities and usually 2 members of staff if it's a large event. The Mini Zoo Set up encourages children/families to wonder over and interact with animals in a safe environment, the staff are there on hand to help/manage and give information. Throughout the afternoon the animals and staff will require short respite breaks as the Mini Zoo is always the most popular!
Animals include: Mini beasts and tarantulas, Snakes, Amphibians, Lizards, Owls and Mammals (large and small).
Presentation
Animals for the Presentation Show include; Tarantula/Mini Beasts, 2 snakes, 3 Lizards, Mammals, 2 of the following usually; kinkajou, Skunk, Chinchilla, Guinea Pigs, African Pygmy Hedgehog), Tenrecs (related to Aardvarks) - depending on what's available on the day, and we always bring an Owl.
The show lasts for an hour, the presenter tells a few stories about each Animal, fun facts etc and it's very interactive so all animals can be held. The presenter will be there 15 mins before the start.