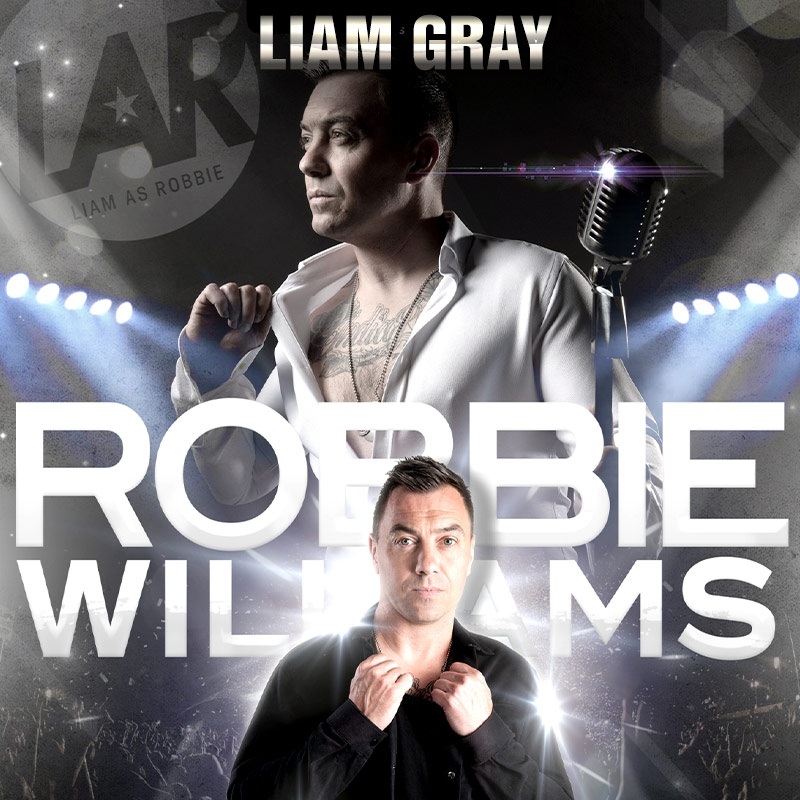 Robbie Williams solo tribute - Liam Gray
Liam has been performing his excellent Robbie Williams tribute show since 2010 and first and foremost is a huge fan of the megastar. Liam's voice and energy on stage is as close as it gets to the man himself, covering a wide mixture of Robbie's hits from all his albums, from first album hits like 'Old before die' to 'I love my life' from his recent album. In addition, he adds a swing track or two and a bit of Take That!
Liam makes a night to remember wherever he plays, getting the crowd involved and making them feel part of the show. He plays all over the UK and Ireland and even performs abroad now and then. Let him Entertain You with his amazing Robbie tribute show whatever the occasion. Equipment: Mackie SRM650 PA system and full lighting rig.