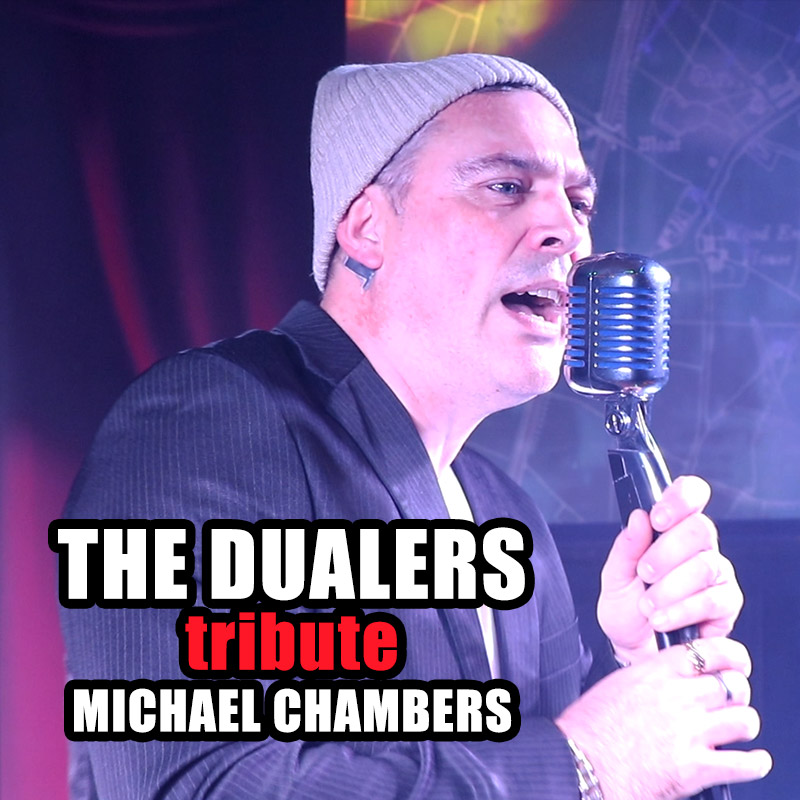 The Dualers tribute - Michael Chambers
With over 30 years experience, Michael Chambers performs his tribute to South East London Ska and Reggae band The Dualers. Formed in 1999, their hit single 'Kiss On The Lips' charted in 2004.
Micky performs one of the most lively, energetic and fun-packed one-man shows you're ever likely to see! Venues start rocking right from the opening number.
This show is a 45 min/60min show but can be combined with a 1-hour Madness and mixed Ska set as Micky Two Tone's Madness and Ska tribute show.
Michael also performs an Elvis tribute as Michael Aaron Chambers.
Repertoire
Country Road
Cupid
Curtain to fall
Dedicated to the one I love
Don't stay out late
Everything I own
I'd love you to want me
I'm in the mood for love
Israelites
Killing me softly
Kiss on the lips
Repertoire
Pressure drop
Shame and scandal
Tide is high
I Can See Clearly Now
Reet Petite
Chain Gang
Up On The Roof
Higher And Higher
Stand By Me
A Message To You Rudy
Enjoy Yourself
Repertoire
007
Fix You
Red Light
Johnny Too Bad
Cherry Oh Baby
Night Nurse
Don't Go
Monkey Man
Kingstone Town
I Only Have Eyes