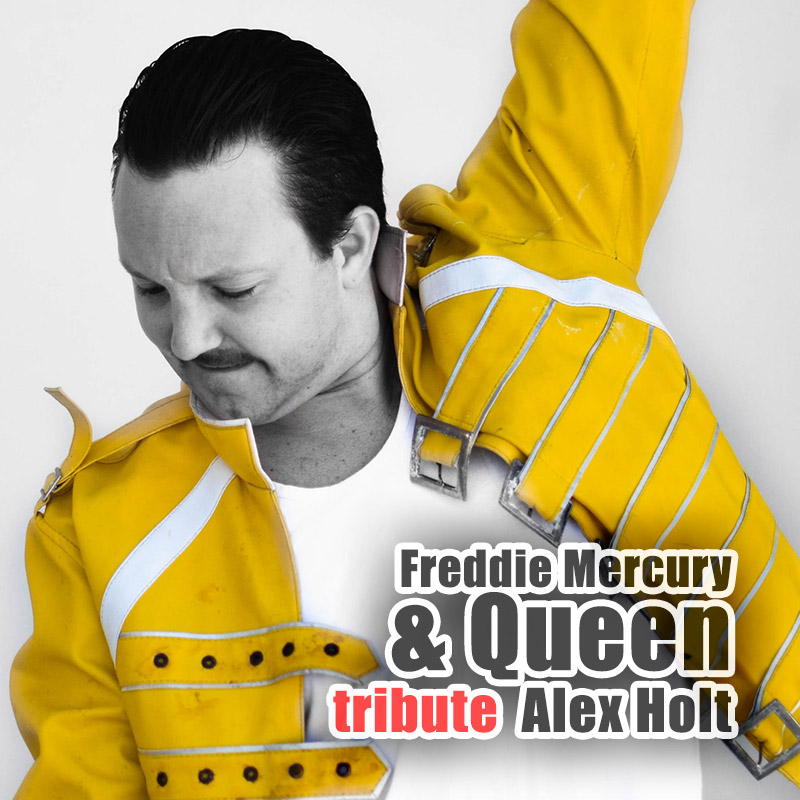 Freddie Mercury and Queen tribute - Alex Holt
Alex Holt has been a Freddie Mercury tribute for over 4 years, working primarily out in Cyprus, although he's been a professional vocalist for over 7 years. Alex has travelled all over the world, both on cruise ships, and working in various hotels in countries such as Crete, Cyprus and Morocco. Former clients include P&O, DFDS, Silja/Tallink as well as TUI via agencies. As a solo vocalist, Alex likes to cover the classic hits of rock, pop, indie, swing, blues and soul.
Available to book self-contained with professional 1000watt PA and stage lights.
Alex is also available to book as a George Michael tribute.
Set list 1
One Vision
Tie Your Mother Down
In The Lap of The Gods/Seven Seas of Rhye/Liar/Tear It Up (live Wembley '86),
It's a Kind of Magic,
Fat Bottom Girls,
Under Pressure,
Killer Queen,
Hammer To Fall,
You're My Best Friend,
Crazy Little Thing Called Love,
I Want To Break Free,
Somebody To Love,
Set list 2
Radio GaGa,
These Are the Days of Our Lives,
We Are The Champions,
We Will Rock You (live fast version and studio version),
Too Much Love Will Kill You,
Another One Bites The Dust,
Bohemian Rhapsody,
The Show Must Go On,
Don't Stop Me Now,
Love Of My Life,
Save Me,
Keep Yourself Alive.