Frankie Valli Tribute by Frankies Guys
'Frankies Guys' - A celebration of Frankie Valli and The Four Seasons is a fast paced, energetic production with an authentic live concert feel, perfect to add the 'WOW' factor to any function, wedding, party, event or special occasion.
Putting their own charismatic stamp on timeless classics such as, 'Big Girls Don't Cry', 'Walk Like A Man', 'Sherry', 'Oh What A Night' as well as covering of all your favourite party hits, the boys take you on a nostalgic trip down memory lane and remind you exactly why 'The Four Seasons' sold over 100 million records and earned themselves a place in the prestigious 'Rock and Roll Hall of Fame'.
With slick choreography, charm, charisma, brilliant audience participation and amazing live vocals, its clear to see why 'Frankies Guys' are receiving standing ovations up and down the country.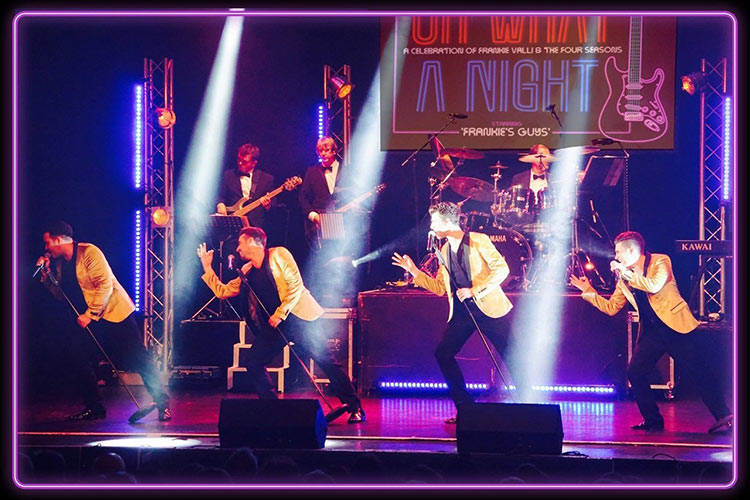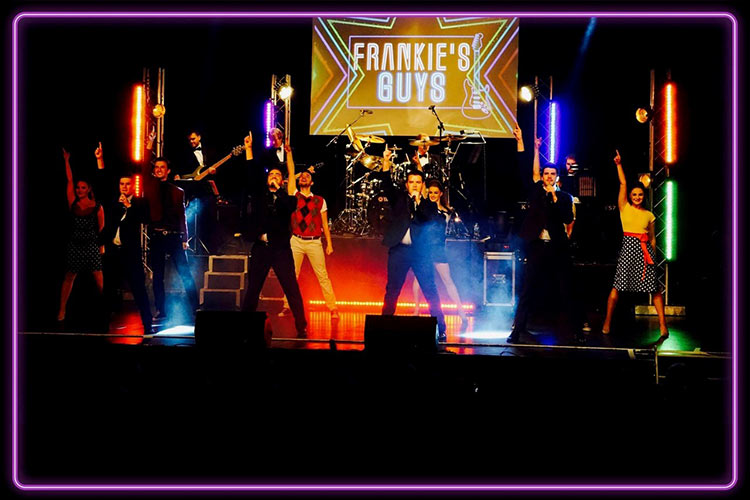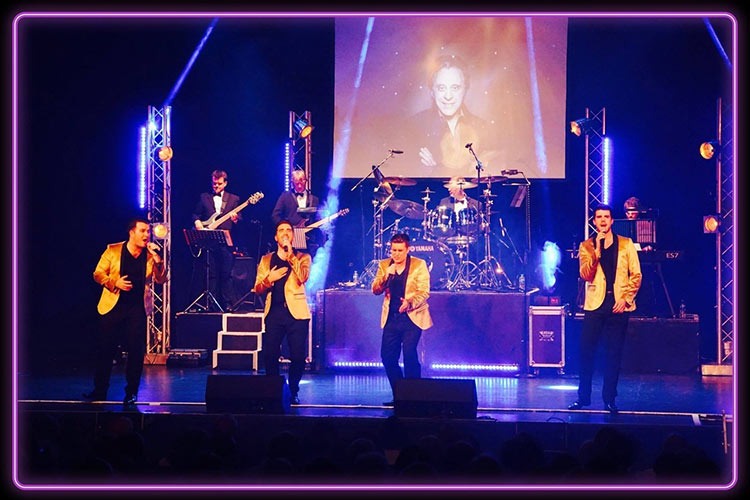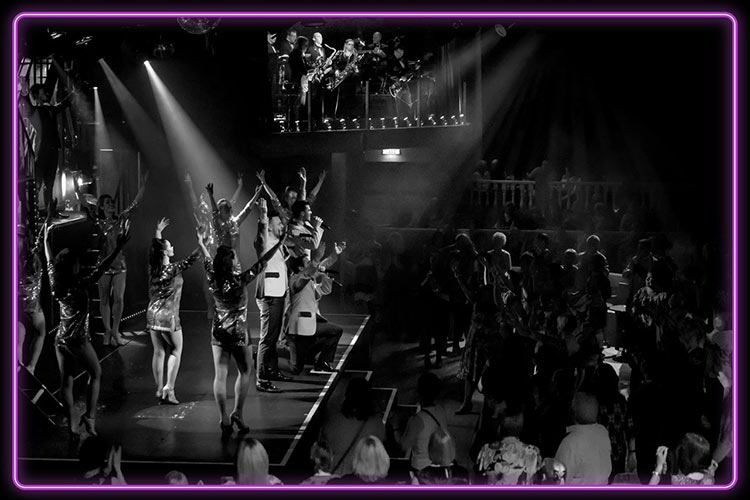 The show features 4 male vocalist and runs at 1 x 45, 1 x hour or 2 x 45's but can be tailored to suit most requirements.
The show audio is delivered from high quality custom made backing tracks or can be backed by a 4-12 piece live band. Should your event/venue already have a live band we can provide the click tracks and dots. Another element that really sets the tone and standard of this show are the bespoke video graphics that run seamlessly throughout, ideal to suit large venues with LED/Projection screens. When required, any number of gorgeous female dancers can also be provided.
Over the last few years the 'Frankies Guys' show has gone from strength to strength, seeing it cruise the world in 2016 and start its own national theatre tour in 2017 continuing into 2018.
New for 2017/18 - now offering the show with an incredible PA to suit your chosen venue, a brilliant lighting set up, backdrop, and a professional engineer on every performance, which hugely strengthens the quality of the performance. Also able to offer background music before and in between sets FREE OF CHARGE. This package is hugely superior to what most groups provide and it really does add the 'WOW factor' as well as ensuring that clients can just relax and enjoy the night, knowing that every detail has been taken care of.