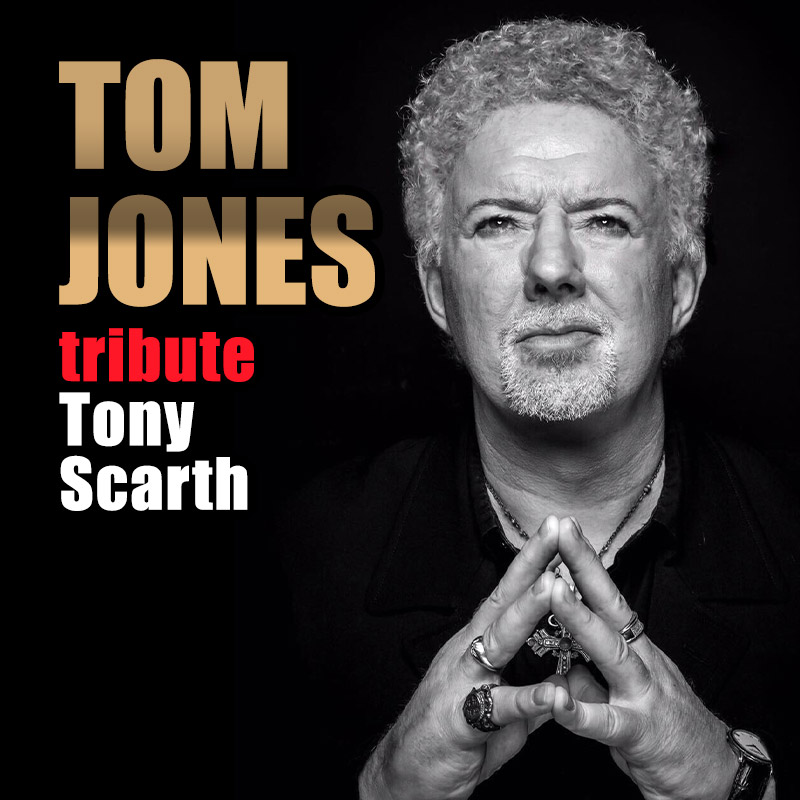 Tom Jones tribute - Tony Scarth
Tony Scarth has toured Europe performing his award-winning tribute to his idol Sir Tom Jones receiving rave reviews. Unique, exciting and undeniably accurate; Tony's show is the closest thing you will get to seeing Tiger Tom the Twisting vocalist and hear his growling larynx of steel.
It all started back in March 2002 when Tony danced through those famous smoke screened doors in front of millions of viewers and announced tonight Mathew I am going to be... Tom Jones!!!! Appearing on ITV's cult series Stars in their Eyes was undoubtedly a high point in Tony's career, however, he's also performed at Her Majestys Theatre Haymarket - with comedian and actor Bradley Walsh as compare, and an audience jam-packed with stars. Shortly afterwards Tony worked P&Os cruise ship Oceana with "Legends of the 80s" starring Cheryl Baker of Bucks Fizz.
Not stopping to catch his breath Tony joined many of his fellow Stars in their Eyes finalists in a Summer tour of Butlins holiday centres calling at Bognor Regis, Minehead and Skegness - packed out each evening. Tony has also performed at numerous private parties, open-air festivals, racecourses, hotels and clubs.
SET LIST
She's A Lady
What's New Pussycat
I'll Never Fall In Love Again
Delilah
Thunderball
Till
Leave Your Hat On
Green Green Grass
A Boy From Nowhere
Help Yourself
Sexbomb
Kiss
Love Me Tonight
It's Not Unusual
Mama Told Me Not To Come
I'm Coming Home
With These Hands
Without Love
Daughter Of Darkness
Venus
I Who Have Nothing
And Many More!