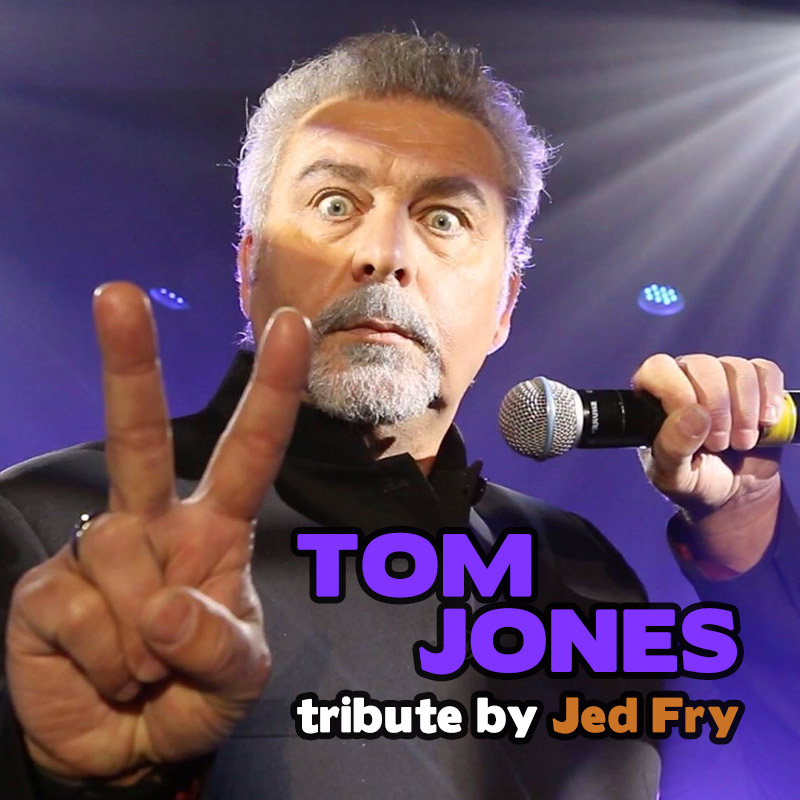 Tom Jones tribute - Jed Fry
Jed Fry performs his tribute to a legend of pop music who's in his 6th decade of performing at the highest level. With the same big voice accurately portraying the man himself, Jed Fry is honoured to take to the stage as Sir Tom Jones covering all the great songs - It's not unusual, Sex Bomb, Kiss, Delilah and Grammy award-winning song What's new pussycat, and many more. Jed's Tom Jones tribute show is currently performing in the longest-running tribute show in Europe Legends at the Tower Ballroom in Blackpool.
Following the first set of Sir Tom Jones hits, Jed performs a dance set of classic Soul and Motown.
Set list
Mama told me not to come
Green Green Grass of Home
What's New Pussycat
Help Yourself
She's a Lady
Never gonna fall in Love
I who have Nothing
Leave your hat on
Kiss
Sex Bomb
It's not unusual
Delilah
Till