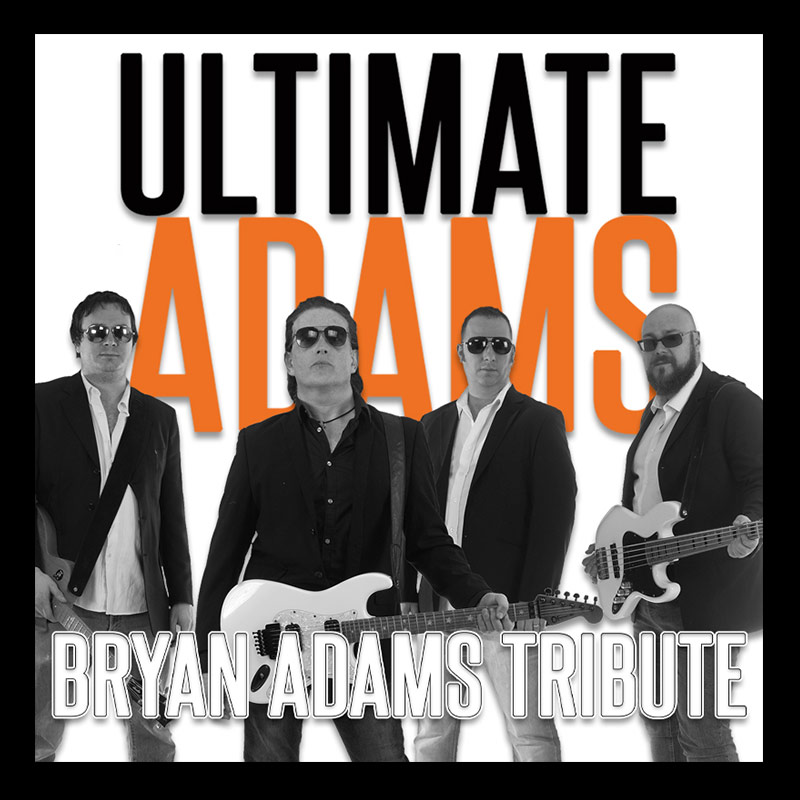 Bryan Adams tribute band - Ultimate Adams
Ultimate Adams play the biggest and best known Bryan Adams rock anthems and bring you one of the most faithful tributes to the award-winning and legendary Canadian rocker Bryan Adams whose 30+ year career has brought us hit after hit of melodic rock sing-a-longs including Summer Of 69, Run To You, Heaven, Everything I Do, Somebody, When You're Gone, The Only Thing That Looks Good On Me, It's Only Love, and many more.
Ultimate Adams front man Adrian Marx has been performing the hits of Bryan Adams for many years at venues all over the world.
You won't be disappointed when you're singing and dancing along with some of the best songs ever written. Ultimate Adams recreate that stadium feel event transporting you to the front of a Bryan Adams concert. So get your lighters in the air, put on your dancing shoes and let's make this a Night To Remember!!
Ultimate Adams can be hired as either a full band or as a solo act. This Bryan Adams tribute band is available to book throughout The Midlands and beyond.
SET LIST
Summer of '69.
Everything I Do.
Can't Stop This Thing.
Run To You.
Its Only Love.
Please Forgive Me.
Heaven.
Cuts Like A Knife.
Somebody.
When Your Gone.
The Only Thing That Looks Good On Me.
SET LIST CONT...
Kids Wanna Rock.
This Time.
Thought I'd Died And Gone To Heaven.
You Belong To Me.
Heat Of The Night.
Brand New Day.
Cloud No 9.
Don't Even Try.
Lets Make It A Night To Remember.
One Night Love Affair.
Straight From The Heart.
Back To You.