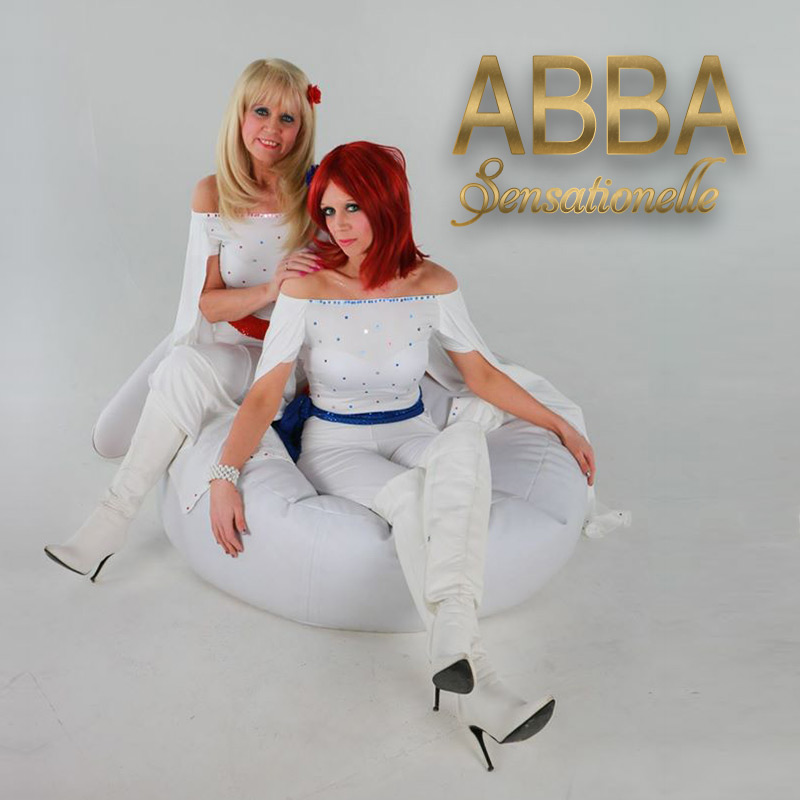 Abba tribute duo - ABBA Sensationelle
Abba Sensationelle are a professional, experienced, reliable and fun tribute to the wonderful Swedish supergroup ABBA. With great rapport, this mother (Shelley) and daughter duo will deliver a show to remember.
Superb sound and lighting, together with bespoke costumes and authentic harmonies they will have you up on your feet in no time. Bring on your dancing shoes and book these two great girls for your next event.
Shelley is very experienced and accomplished in their own right as a solo artiste, having worked all over the world for over 10 years in some top-class venues. Morgan Stanley Bank, Butlins, Haven, The RAF and ARMY, Casino 36, Buzz bingo group, Mecca Bingo group, Gentins casino group, Pontins, The Mariot group, and more.
WOW WOW WOW. Without a doubt one of the best nights we have here and at the Hare and Hounds Blackburn. Packed out nights and rocking from start to finish. The most requested show at both my venue's. Well done ladies. The Cherry Tree Cricket Club.
Fabulous night at the Revier we loved them so much I have booked them back to perform for my Birthday. See you soon ladies can't wait. Michelle Grierson.
Set list
Knowing me knowing you
I do I do I do
Honey honey
S O S
Andante Andante
Super trooper
Set list
I have a dream
Chiquitta
Take a chance
When I kissed the teacher
Why did it have to be me
Nina pretty ballerina
Gimme gimme
Set list
Waterloo
Fernando
Angel eyes
Lay all your love
Does your mother know
Dancing queen
Voulez vous
These girls played at the Wrottersley and were amazing the crowd loved them! We have booked them back for a couple more shows next year. Thanks, Samantha. The Wrottersley Arms Arms Wolverhampton
These girls are superb at what they do and are so down to earth they had my pub rocking so much so in 2020 they are retuning another 5 times. Thank you, Lewis. The Billy Wright pub, Wolverhampton.