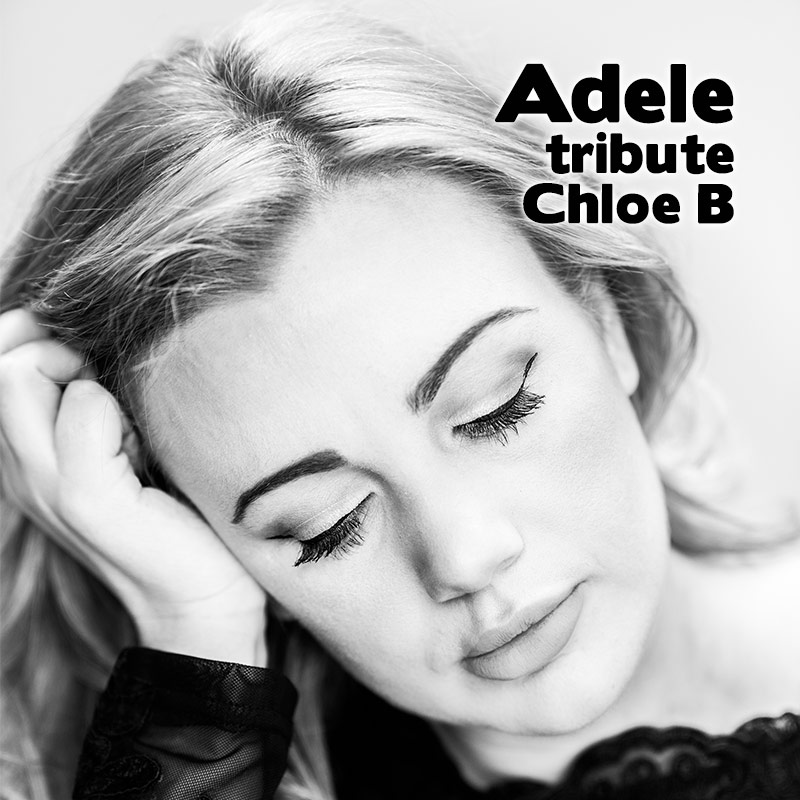 SET LIST
One and only
Take it all
Don't you remember
I'll be waiting
Water under the bridge
Million years ago
Make you feel my love
Send my love (to your new lover)
Hometown Glory
Plus many more!
Adele tribute - Chloe B
Chloe has been performing her sensational tribute to the legendary Adele since 2012. Delivering an authentic performance, Chloe's bubbly personality and soulful vocals are not to be missed. Chloe trained at the London School of Musical Theatre and has an extensive amount of experience in performing both on cruise ships and across the UK. Any Adele fans will adore this show and be left wanting more! Will do 2 x 45 min Adele sets, or one set Adele, one set mixed covers.
Chloe sang at our wedding in April 2019. My guests absolutely LOVED her, as did we. Absolutely incredible voice and a stunning entertainer. All my guests were up on their feet and dancing their socks off. I would absolutely recommend Chloe to everyone. Laura M.
Chloe was the singer at my wedding party, she was absolutely amazing. I had so many people at the wedding party come up to me and ask me where I had found her - one guest just kept telling me how amazing her voice was! Booking Chloe was by far the best thing I did in terms of adding to the atmosphere and entertainment at the wedding party. She also is very versatile, suiting the tastes of all ages and was very friendly and happy to sing some requests of mine. Would recommend for any event. Chloe is so talented, reliable and really friendly. Amy Paul, June 2018.
Absolutely fantastic singing, fab entertainment, even down to treating my nephew, dancing fab, everybody loved her from my mum's 60th birthday. Really can't thank her enough, looking forward to the next gig! John-Paul S.
SET LIST
Chasing pavements
Hiding my heart
Cold Shoulder
Rolling in the deep
Hello
All i ask
Someone like you
Rumour has it
Set fire to the rain
When we where young