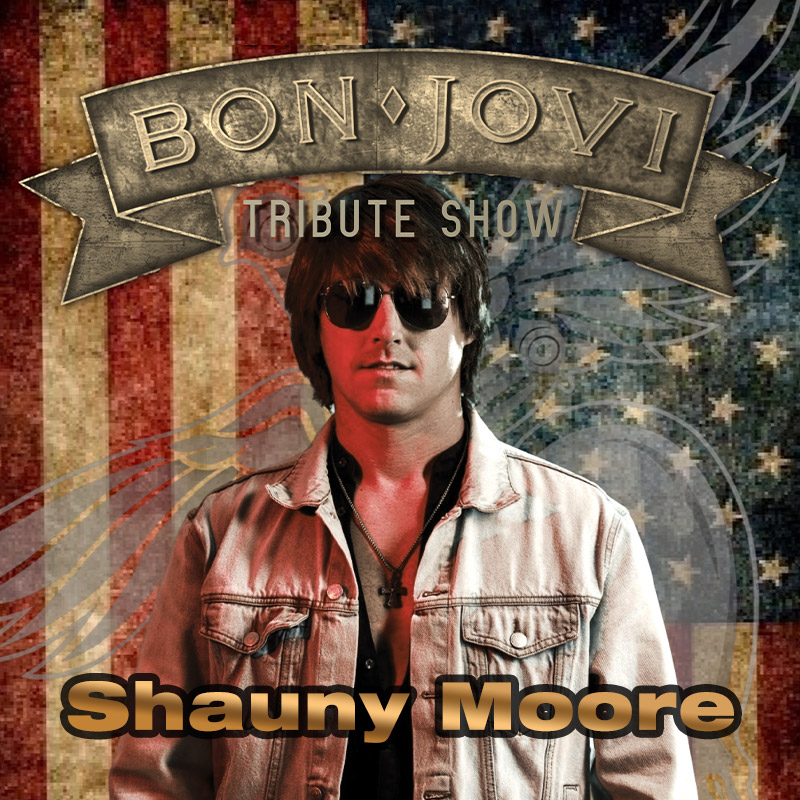 Bon Jovi tribute - Shauny Moore
Shauny Moore performs his solo Bon Jovi tribute show packed full of classic rock anthems including 'It's My Life', 'Always' and one of the biggest rock classics of our lifetime guaranteed to get everyone singing along 'Livin' On A Prayer'.
With the looks, the voice and an eye for detail, whether you're a fan of Bon Jovi or not, by the end of this show you will be. Shaun as performed his solo Bon Jovi tribute show across Europe.
Shaun is also available to book as a Robbie Williams tribute, a solo UB40 tribute and his Swing Show.
Shauny Moore is a self-contained solo tribute artist based in The West Midlands and has performed at all types of venues and various audiences. He has a very wide repertoire of songs and can cater for all audiences - Soul and Motown, Pop, Rock, RnB, Country and Swing. Shauny can also provide full Disco setup with different lighting shows making your event a day you'll never forget.
Bon Jovi repertoire
LAY YOUR HANDS ON ME
BED OF ROSES
ALWAYS
SOMEDAY I'LL BE SATURDAY NIGHT
HAVE A NICE DAY
YOU GIVE LOVE A BAD NAME
KEEP THE FAITH
LIVIN' ON A PRAYER
BLAZE OF GLORY
I'LL BE THERE FOR YOU
THIS AIN'T A LOVE SONG
WE WEREN'T BORN TO FOLLOW
IT'S MY LIFE
WANTED DEAD OR ALIVE
NEVER SAY GOODBYE
RUNAWAY
IN THESE ARMS
BORN TO BE MY BABY
PLUS MANY MORE