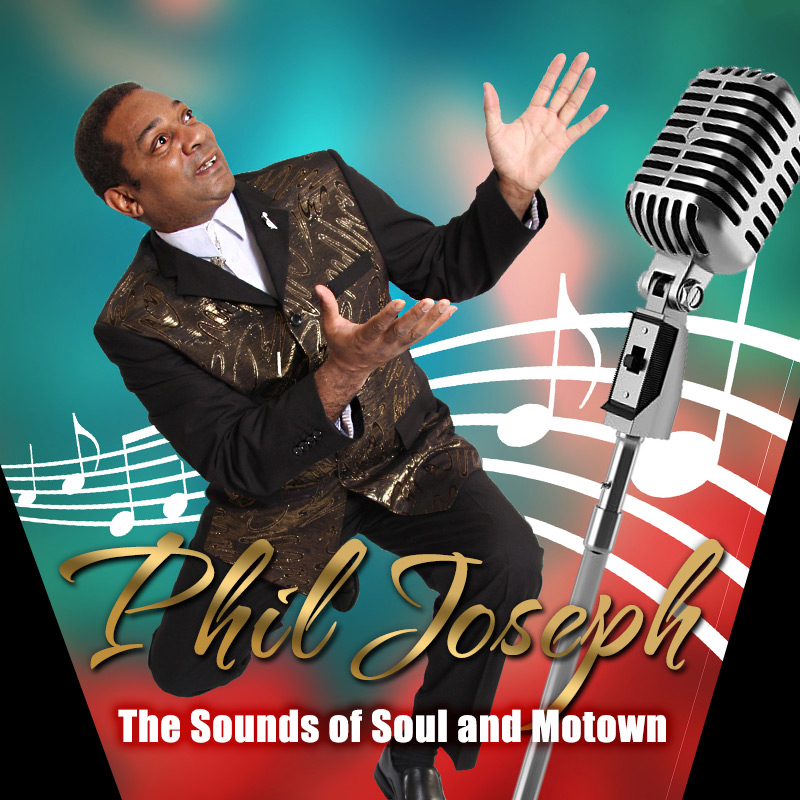 Phil Joseph - The Sounds of Soul and Motown
Phil Joseph is a veteran performer of Soul and Motown and reggae music. Available self-contained with backing tracks or with his own live band 'Eye To Eye', Phil will deliver a night to remember.
Phil was the 'Current Music Thoughts' winner in the category of Best International Artist: "An ambition of ours here at Current Music Thoughts was to bring to our readers excellence in music making within the independent world - and I'm sure you know how many artists there are to hear. That being said, there are individuals who are making music that just jumps out and screams to be acknowledged. Such an artist is London-based Phil Joseph and his unique, tasteful, and masterful rendition of the classic Ben King tune "Stand by Me." It has upbeat dance and reggae elements which breathe new life into the track as if giving it a second-wind during the midnight of the original's popularity.
SET LIST
Mind blowing decision - Heatwaves
My Girl - The Temptations
Waiting in Vain - Bob Marley
Help me make it through the night - John Holt
Kingston town - UB40
Three little birds - Bob Marley
Mr. Bo jangles - John Holt
Hello - Lionel Richie
Falling in love with you - UB40
Betcha by golly wow - The Stylistics
Easy - The Commodores
Stand by me - BB King
Sweat - Inner Circle
Good thing going - Sugar Minott
Night Nurse - Gregory Isaacs