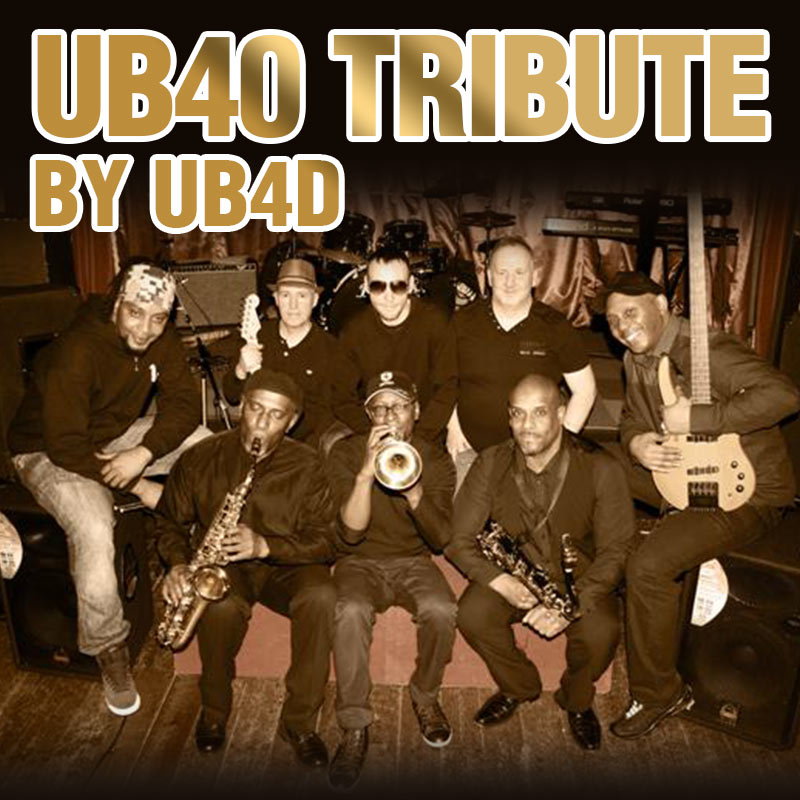 UB40 Tribute Band by UB4D
UB4D are the ultimate sound-alike UB40 tribute band. Birmingham based pro-musicians who strive to give their audiences the closest thing to the original UB40. Their aim is to keep British Reggae alive and keep spreading a voice of love as their mentors UB40 have taught them for so many years.
You can hire this UB40 tribute band in The Midlands and beyond.
SET LIST
Food For Thought
Kingston Town
One In Ten
Here I Am
Don't Break My Heart
Kiss An' Say Goodbye
Homely Girl
Red Red Wine
Maybe Tomorrow
Many Rivers To Cross
The Way You Do The Things You Do
Tears From My Eyes
Impossible Love
And Many Many More...