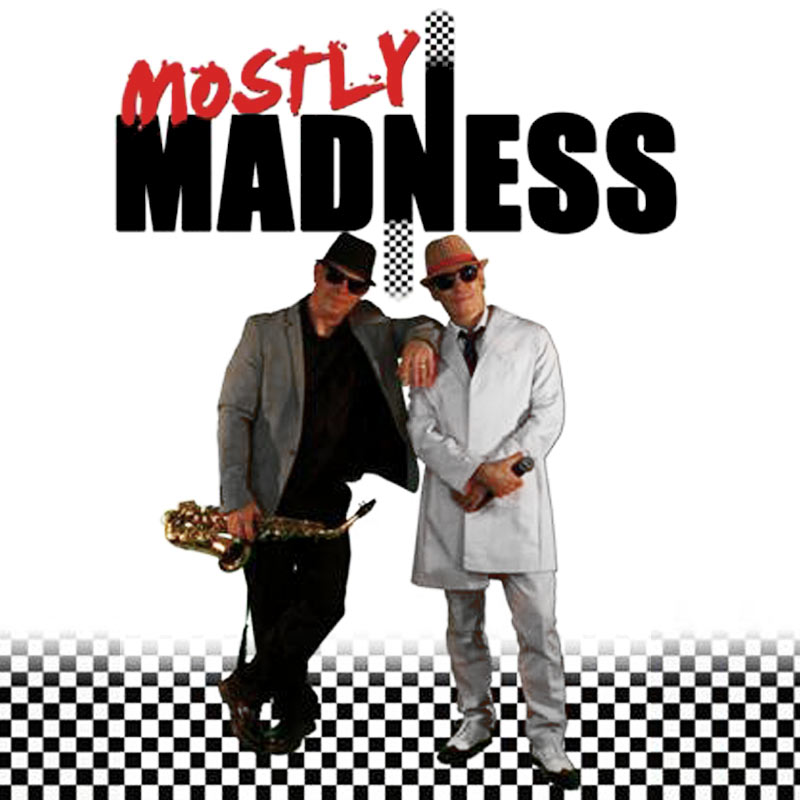 Madness tribute duo - Mostly Madness
Mostly Madness is a fantastic Madness tribute duo featuring the two guys from the 80s multi-tribute phenomenon that is Mr President. Having already been doing the circuit playing to sold-out crowds as their 80s duo, they decided to take the SKA section of their show to the next level of Madness!
This fantastic genre of music manages to make you smile and stomp your feet to the rock steady beat. Whether male, female, young or old, Madness tribute Mostly Madness will leave you wanting more but don't take our word for it, come and check out this Madness tribute for yourself! Prepare for the carnival which is Mostly Madness!
This Madness tribute act is available to book throughout Birmingham Midlands and beyond.
SET LIST
Bed And Breakfast Man
Baggy Trousers
Cardiac Arrest
Driving In My Car
Dust Devil
Embarrassment
Grey Day
House Of Fun
It Must Be Love
Love Struck
Madness
My Girl
Never Knew Your Name
Night Boat To Cairo
One Step Beyond
Our House
Shut Up
Return Of The Los Palmer's 7
The Prince
The Sun And Rain
Wings On A Dove